Could it be? Yes it could. Something's coming. Something good.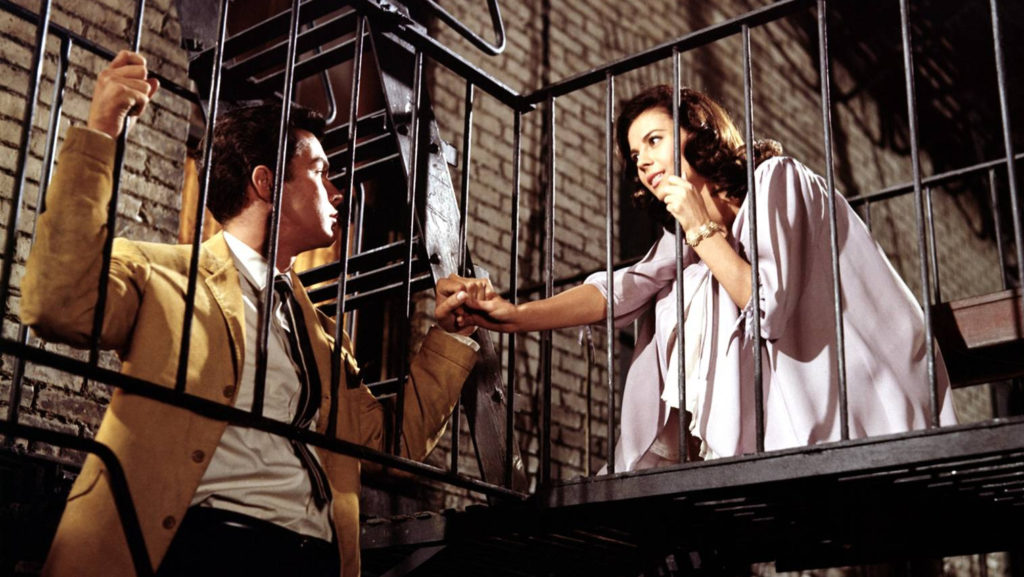 By Paula Denault

WEST SIDE STORY
Leonard Bernstein: Composer Arthur Laurents: Bookwriter
Stephen Sondheim: Songwriter Jerome Robbins: Choreographer and director
Peter Genarro: Co-choreographer
One of the most famous recreations of Shakespeare's Romeo and Juliet is West Side Story which transfers this classic love story to the west side of New York City. In 1947, Jerome Robbins, one of the 20th century's most popular ballet and Broadway choreographers, had the idea to recreate this story with a modern day, urban setting. He set his story in the lower east side of Manhattan, with his focus on the strife between the Irish Catholics and the Jews. Robbins brought on board Leonard Bernstein, an accomplished composer and conductor, and Arthur Laurents, a successful book writer to begin creating East Side Story. The production never really got off the ground until some eight years later in 1955 when Laurents suggested they change the title to West Side Story to mirror the increased gang violence on the west side. As was true to this time period, the warring gangs would be the Polish-Irish-Italian Americans vs. Puerto Ricans: the Jets vs. the Sharks. This love story's Romeo and Juliet would be Tony and Maria. Thus West Side Story, published in 1957, was born. They had their perfect scenario with which to create their stage play!
Robbins and Bernstein's first collaboration was on Robbin's ballet Fancy Free on April 18, 1944. Robbins' stunning choreography and Bernstein's impeccable rhythm and flair for conducting left audiences wanting more. There were twenty-two curtain calls on opening night! From there, it was suggested that Fancy Free become a Broadway play, and so the theatrical version, On the Town, premiered a short time later on December 28, 1944. This partnership began a love-hate relationship between Robbins and Bernstein. Both elite in their field, they energized each other as no one else could, while also challenging and enraging each other to no end.
As the production of West Side Story got under way, they brought in Stephen Sondheim, then a fledgling lyricist, to marry words with Bernstein's music.
This added more brilliance to the mix, of course. Robbins took command of the production as a tireless taskmaster, even of Bernstein. Bernstein inserted his genius in quieter ways, which Robbins often respected. Robbins worked the crew night and day on their dance numbers, weeks longer than any other production in its day. It is said that the cast "reportedly burned through their knee pads, and working through over 200 pairs of shoes by the end of filming." Not only did Robbins perfect the dance moves, but he bred animosity between the two "gangs" on the set. Using this "method acting technique," actors were not allowed to talk to each other, eat with each other, or socialize with each other off set either. The idea was to breed real tension that resonated with the audience.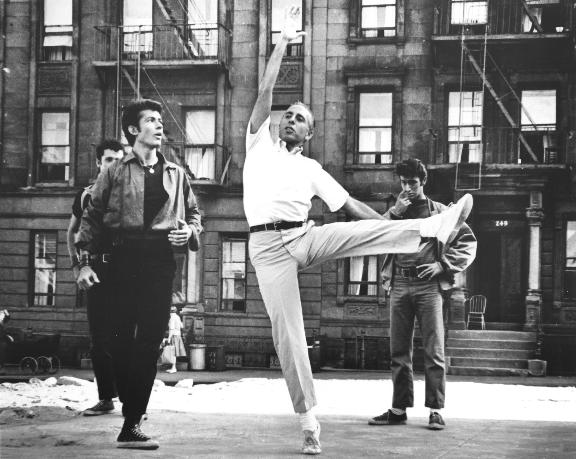 On September 26, West Side Story premiered. Up to this point, musicals were mostly "feel-good" productions providing a magical escape. How would the audience react to a plot that included death, attempted rape, and murder while addressing the bigger issues of bigotry, violence, and prejudice? And how would the juxtaposition of those heavy issues set to beautiful lyrics and orchestration settle with people who paid a fair dollar to see it? As the curtain rose for the final bow, audiences enthusiastically rose to their feet as an affirmation of the risks that had been taken! This production would change the face of musicals for the future.
While audiences received West Side Story well and it was a success, it only garnered Tony awards for its choreography and scenic design. Music Man stole all the attention with nine nominations and five Tony awards. It wasn't until the film version of West Side Story was released on October 18, 1961 that it resonated with audiences at a deeper level and was fully appreciated. West Side Story's timeless message has been translated in over 26 languages. While I'm not sure how "riga tiga tum tum" translates into Spanish, I know Laurents created his own gang slang for a reason. He knew that creating his own slang would transcend time. He knew the faces, locations, and circumstances would change, but love and hate would continue to coexist. And like Romeo and Juliet, there would be, and will continue to be, those who would opt for love, even unto death.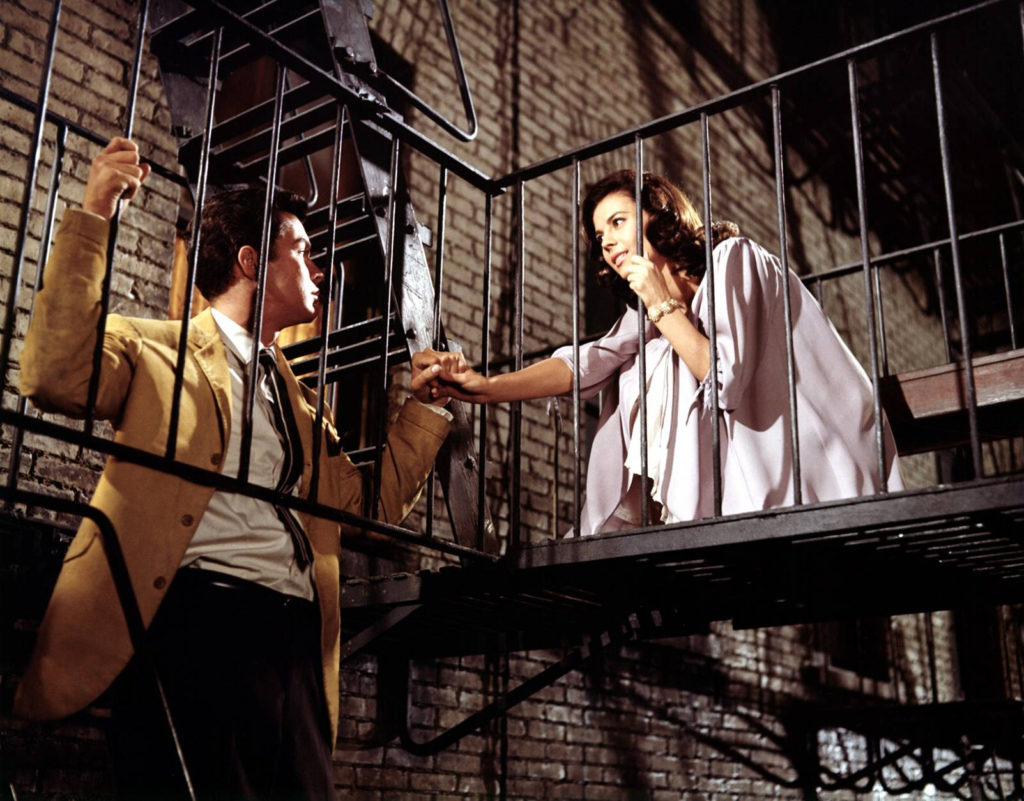 For more interesting backstory and facts on West Side Story, visit:
https://www.vanityfair.com/style/2018/01/leonard-bernstein-jerome-robbins-and-the-road-to-west-side-story?mbid=social_facebook  https://www.google.com/culturalinstitute/beta/project/west-side-story