I'm a Fall Fiend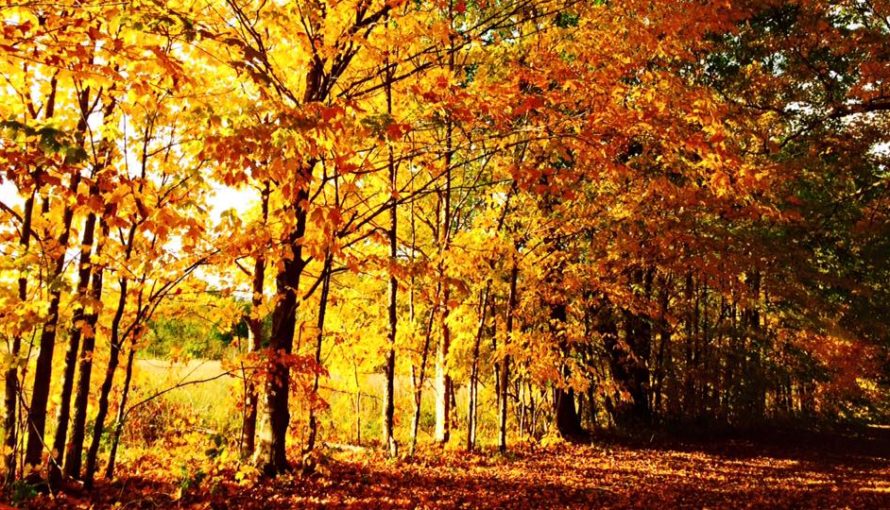 By Sharon Richardson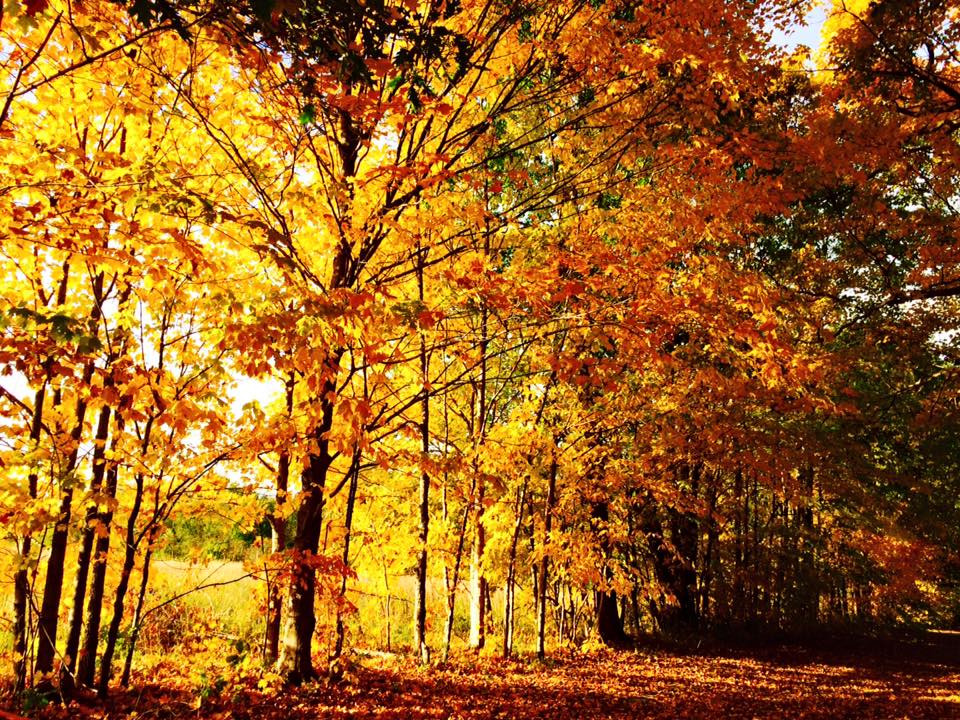 You know all the people that went nuts the day after Halloween with all their Christmas giddiness?  That's me the weekend before Labor Day.  So yeah.  August.  Fall decorations are out, pumpkin spice coffee is brewing, and there are mums on the front porch.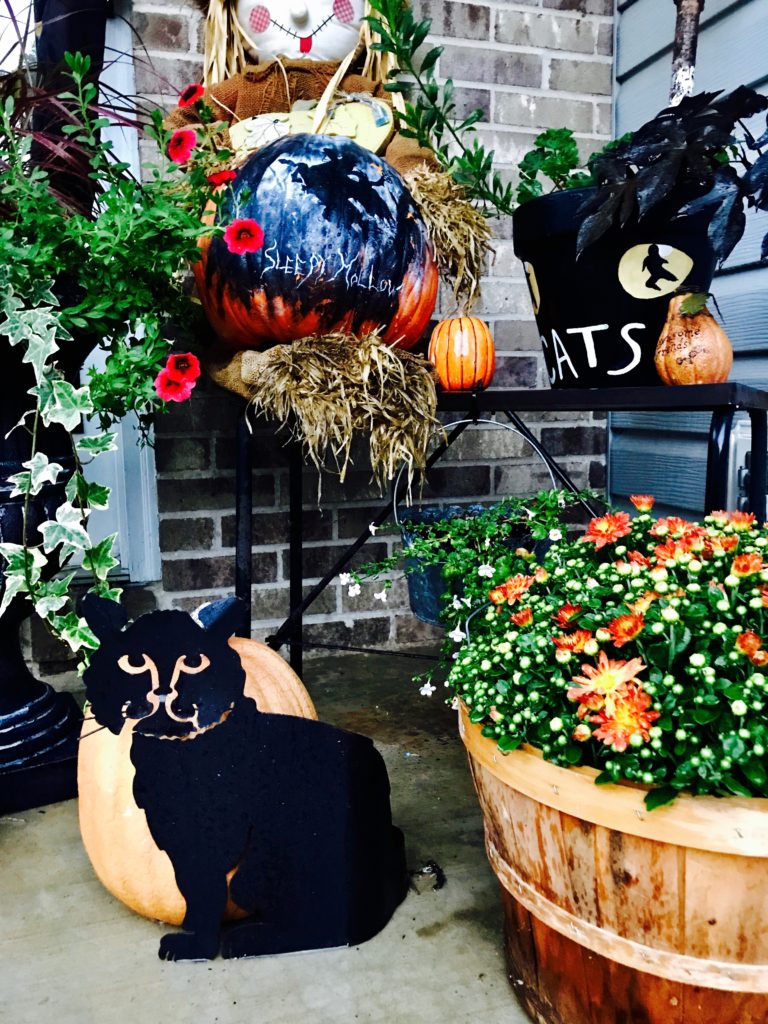 It gives me a snuggly feeling inside with anticipation of what fall adventures awaits this year.  We start in August planning for new Sleepy Hollow cast and crew and new updates for this season as I'm also working away at organizing the upcoming onslaught of scarecrows for the Perry Farm fence.  It's a hectic time of year but I feel so honored that Acting Out and the Bourbonnais Township Park District has a hand in creating special memories for so many people in our community each fall.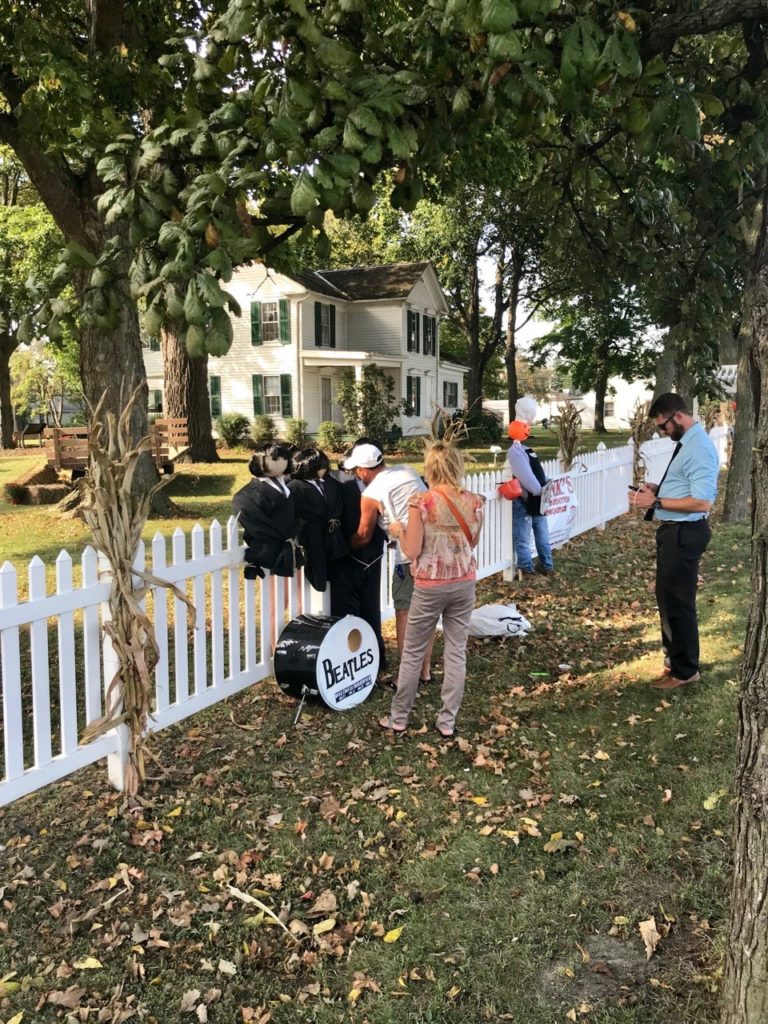 This year's scarecrow contest sold out in record time and the creativity was off the charts.  It is really pretty special to watch participants plan and create their masterpieces and then to watch the community come in droves to share it all with them.  No sooner do we get all the scarecrows settled in their new home on the fence when Sleepy Hollow ticket sales take off.  Again, another sell out in record time this year.  During this we are all feverishly working with the talented individuals it takes to pull off the reenactment each year.  This year's count for JUST the reenactment portion of Sleepy Hollow was a record 76 people.  There is just something in the air at Perry Farm that whispers to all of us – this year can be even better – that gets our creative juices flowing.  Each year we try to improve upon the experience while staying authentic to the Washington Irving novel.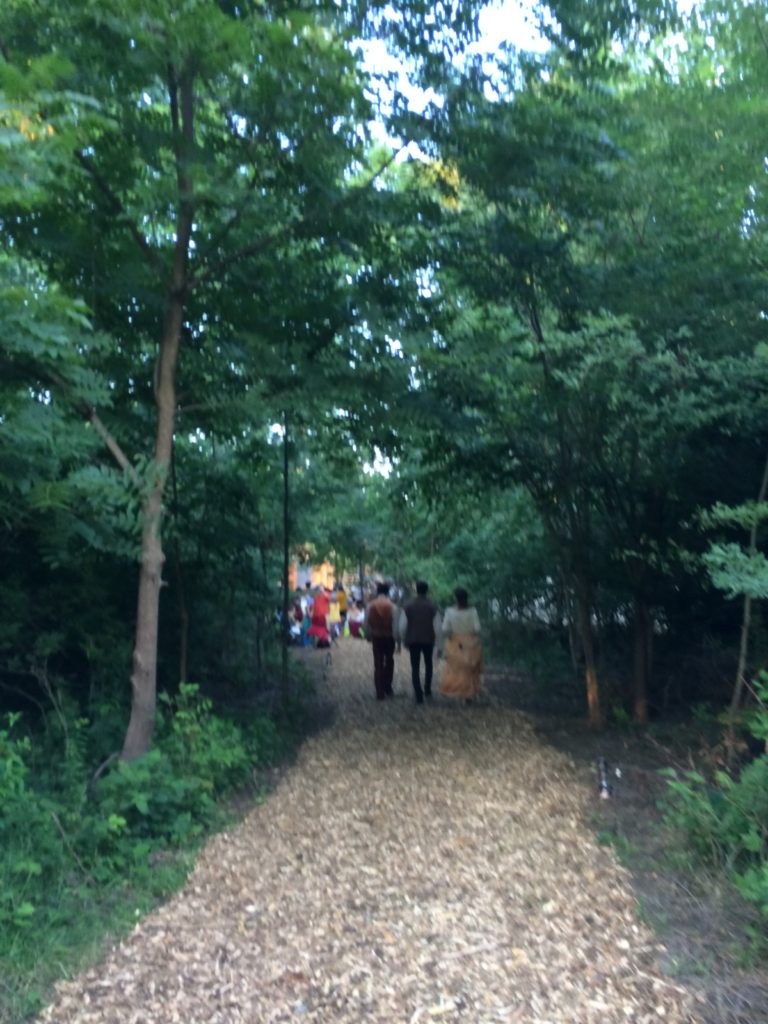 This past summer we had the privilege of performing Beauty and the Beast at picturesque Perry Farm.  For backstage purposes the park district allowed a path leading from the stage to the "hollow" area.  I'll never forget the feeling that came over me as I walked that path the first time.  I got shivers that said "hey magic can happen here."  Michael Keigher, Assistant Director for Beauty and the Beast and Co Director for Sleepy Hollow, felt it too.  We would be in the middle of problem solving on the current show as we walked the path and inevitably one of us would say, "you know Sleepy Hollow has to include this or we could do that for Sleepy Hollow – hey we can't think about that now?!"  But alas all shows do come to an end and we started brainstorming immediately.  We took some chances this year with completely revamping our "hollow" ending and it worked out beautifully.  As we made the changes this year I kept recalling a quote from Eleanor Roosevelt.  "Do one thing every day that scares you."  Best. Advice. Ever.
In case you weren't able to attend this year – I'll say no more – but the community response was so positive.  Mother Nature unleashed her fury with a couple of rainy days so everyone that intended to come was not able!  So you have a whole year of anticipation waiting for Sleepy Hollow 2018!  As the fall season comes to a close, we reflect back at the tweaks and improvements and feel very pleased and proud of Sleepy Hollow 2017.  But of course there are always improvements to be made!  And as a side note – I feel sorry for Thanksgiving that gets squeezed in between the Halloween and Christmas fanatics.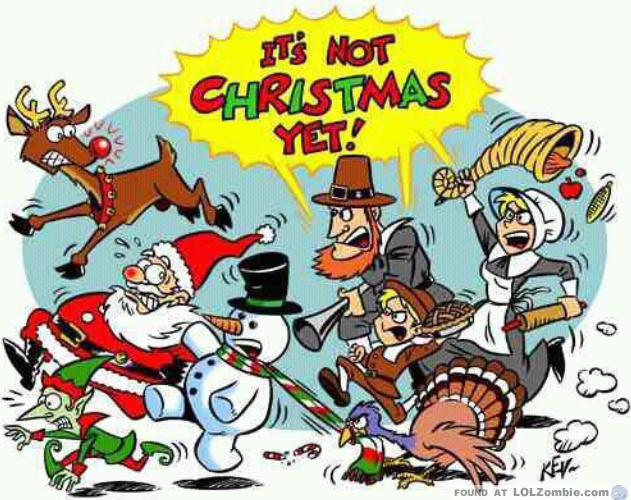 It was even more evident to me this past weekend as I scrounged store after store looking for Thanksgiving table decorations.  Christmas has exploded!  But in the Thanksgiving spirit, Acting Out is very grateful for the community support and enthusiasm that so many of you has for outdoor theatre.   You are there with us whether it be sunshine or rain!  We could not do this without you.  Thank you!!