Sleepy Hollow Family Time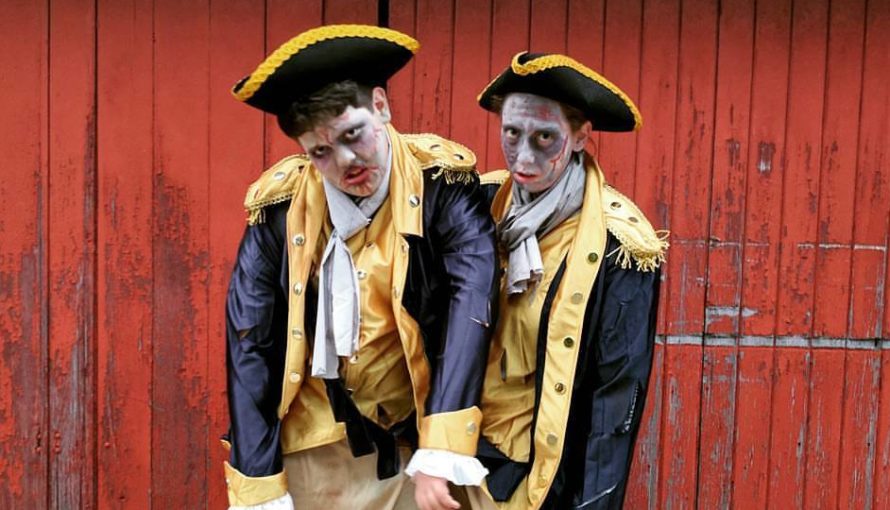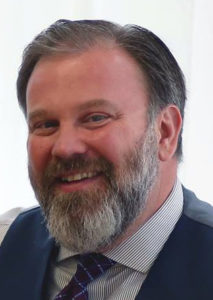 By Rob Bishir
Welcome to the White Horse Tavern!  Another year of Sleepy Hollow has come and gone and this year was a little bit different and a little more personal.  No, I'm not talking about being rained out (twice), that was a tale told wonderfully last week.  This story starts back several years ago.  My name is Rob Bishir and I found myself becoming an actor thanks to being exposed to local theatre for the first time when I went to see Acting Out's production of Big River in Kankakee in 2012.
My wife Kirsten and I became followers of local theatre after that experience, which lead us to hearing about the Sleepy Hollow event at Perry Farm.  Even though my wife and I are lifelong residents of the area we had never heard of it.  (Apparently it's been a thing for decades.)  We decided that we would bring our son, who was 6 years old at the time, to the village and forgo trying to get tickets for the reenactment which we thought might be a bit too intense.
The next year, my first experience on stage came in Acting Out's production of Chicago in my hometown of Momence.  It was a life changing experience for someone like me whom had never acted before.  I was hooked.  I needed another fix.  I was holding out hope that I would be asked to take part in the Sleepy Hollow Reenactment.  It didn't happen.  We did however, procure our first ever tickets to the reenactment.  Kirsten, our son, and I had a great time.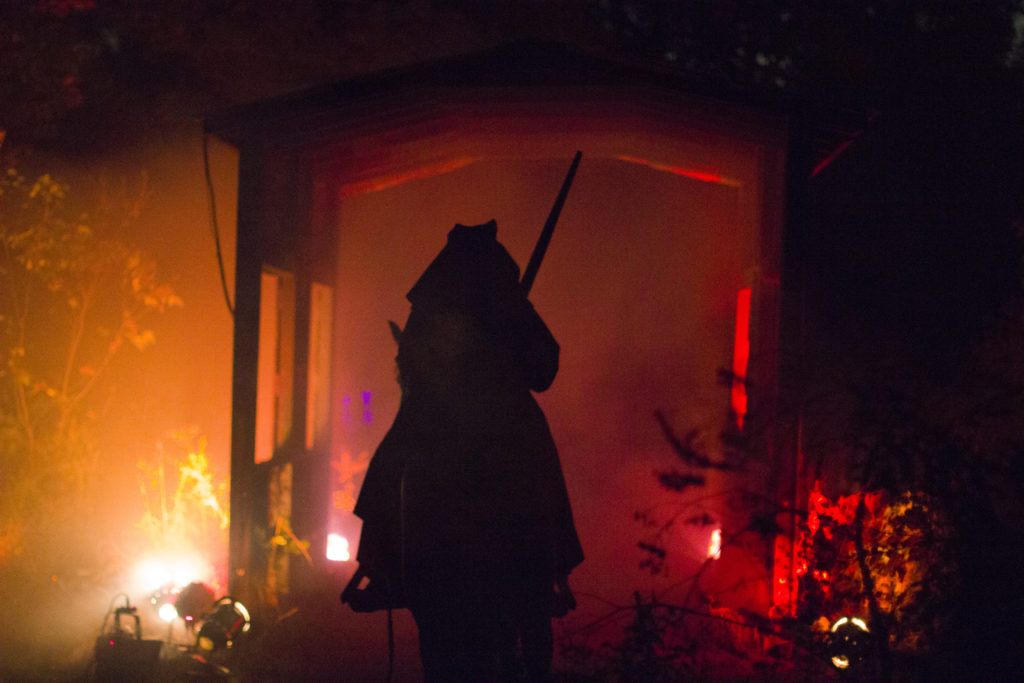 The following summer in 2014 I had the pleasure of appearing on stage for the second time in Les Misérables at Shapiro.  When it was over, I once again held onto hope that I might be asked to join the cast of Sleepy Hollow and this year it happened.  I was excited to be appearing as Walter at the Cider Stop!  It was then that I found out how demanding Sleepy Hollow could be, but also just as rewarding.  A lot has changed in the 3 years since then.  Not only has the White Horse Tavern(previously known as Cider Stop) moved inside, it has also become more scripted.
In 2015 I had a conflict and was unable to do both weekends, which I found very disappointing as I had truly enjoyed the previous year's experience.  I did let it be known (in reality I begged) that if they needed anything from me on the one weekend that I was available, I would happily do it.  A few weeks later I found out that I would be a zombie soldier as another person had a conflict and couldn't be there on the weekend that I could.  The same happened in 2016, except this time my 9 year old son joined me in the hollow for the one weekend!  We both had a great time and my wife even joined us one night and hid with the staff when the tractor came through.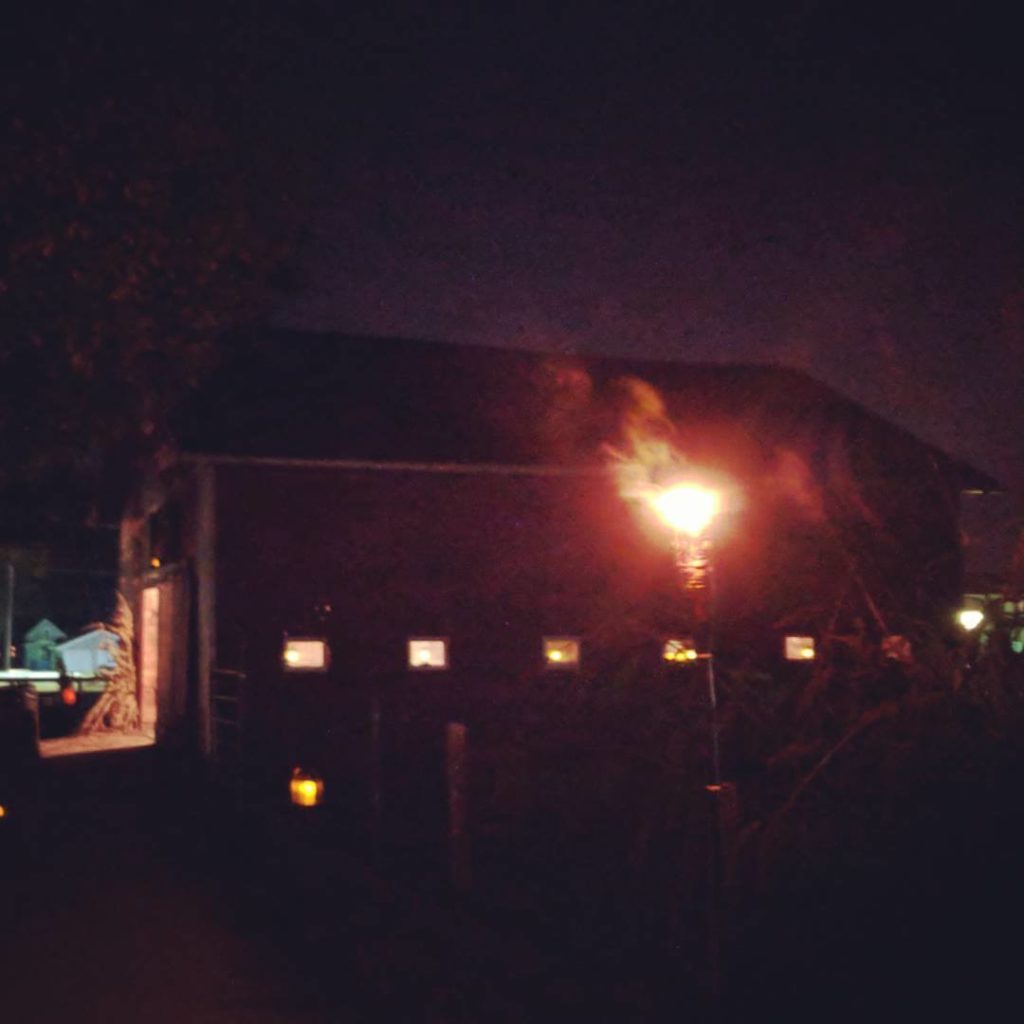 When this year came along, I was thrilled to be asked back to the White Horse Tavern, this time as Cornelius.  I knew that it would be a lot less strenuous than it had been in 2014 as it had moved indoors and I would no longer be tending a fire and trying to heat cider over that fire in between groups and ladling cider into cups from the pot.  This was all very exciting to me, but I was concerned and worried about my son and what would happen with him.  He had already told Miss Sharon that he would like to come back and be a zombie again.  He loved being out in the Hollow pretending to be undead.  He is currently bigger than I am, but he is still only 10 years old and I didn't want to leave him out there without a parent until midnight.  We all get cranky when we are tired and I knew once those last groups came along he might need some help staying positive and focused.  I suggested that maybe my wife could sit out there again with him and hide when the time came.  That is when the unexpected happened.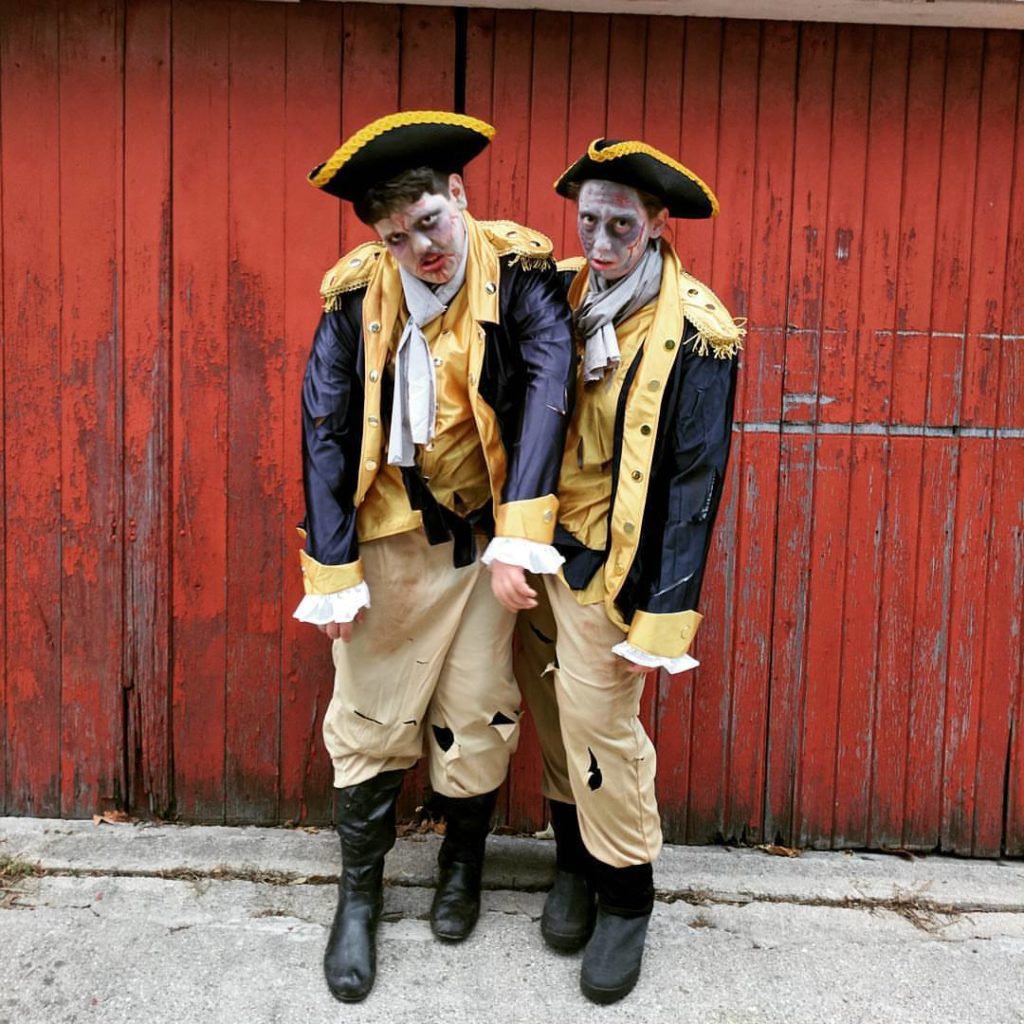 Sharon suggested that Kirsten could be a zombie too.  I thought there was no way.  She has been involved with Acting Out, but it's always been behind the scenes.  Performance just wasn't something that she did.  Even though I was certain she would say no, I asked anyway.  I was incredibly surprised when she said yes!  So now I have a zombie wife and son and Sleepy Hollow has become a family event for us!  After the first night Kirsten told me how much fun it was to scare people!  Could we have another Bishir ready for the stage?  Time will tell.  Perhaps you may see us all in the Hollow next year, until then, don't lose your head!