A Double Dip of Sweeney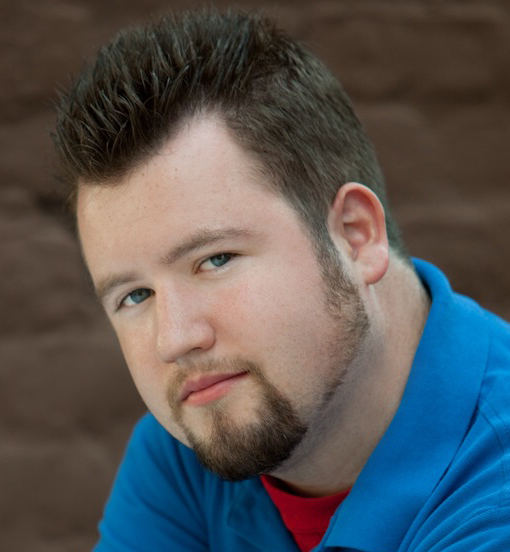 By Kyle Cassady
Now I've been acting around the country for a long time now. In my acting training at Western Illinois University, I had been exposed to many musicals and plays. It's no secret that I've been excited for Sweeney Todd since AOTC announced it on my birthday two years ago. It's also no secret that Sweeney Todd, (also Jekyll & Hyde) is my favorite musical of all time. I have been very fortunate for the past 11 years of getting opportunities that most professional actors don't, but one thing that has eluded me, and that was being able to do a production of my favorite show. This is now a reality, not only just for the summer, but also I have been fortunate enough to be hired for the Floating Opera Company of Chicago's production of Sweeney Todd this fall. Talk about a double dip! But let's take it back a year.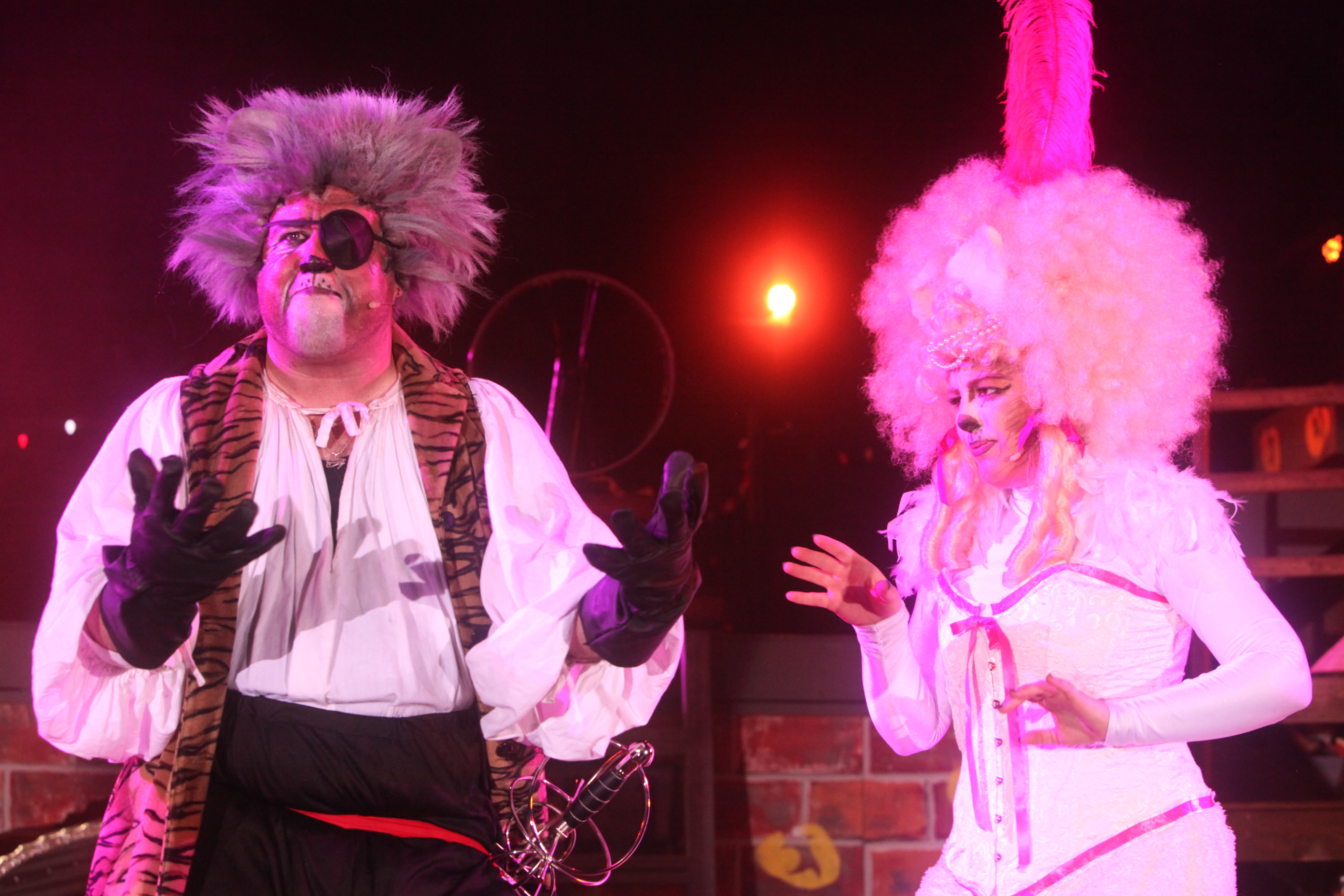 At this time last year we were already headlong into AOTC's production of Cats. This is a show, like I've said before to many people, that I never thought I would be in. But AOTC was gracious enough to cast me as Gus/Growltiger and Bustopher Jones. At this point last year between the mosquitoes and heat from outside, one could say it wasn't the easiest outdoor process, but I will say I was very happy with our outcome. Being able to do a show like that really opened my eyes to many things. It took a lot of character analysis and research to be able to play three separate roles and to make sure that they were all their own individual character. Not to mention trying to convince an entire audience that I was an old dying decrepit cat. Having the challenges of the show, plus having a newborn baby at home, and having to work for the summer sure made my days interesting, but I wouldn't trade it for anything. I'd do it all again if I had to.
The weeks went on and I was approached to do KVTA's is 10 minute play festival. This was not a first for me having done many 10 minute play festivals in college, but a first for this community. So naturally, I jumped at the opportunity. With minimal rehearsing, due to it being Readers Theatre, I feel like their first endeavor into a 10 minute play festival was a success, so much that the my cast was asked to perform the same show only a month later at FEED in Kankakee. I'm very glad that I live in an area where there is so much access to so many different types of theatre on a yearly basis.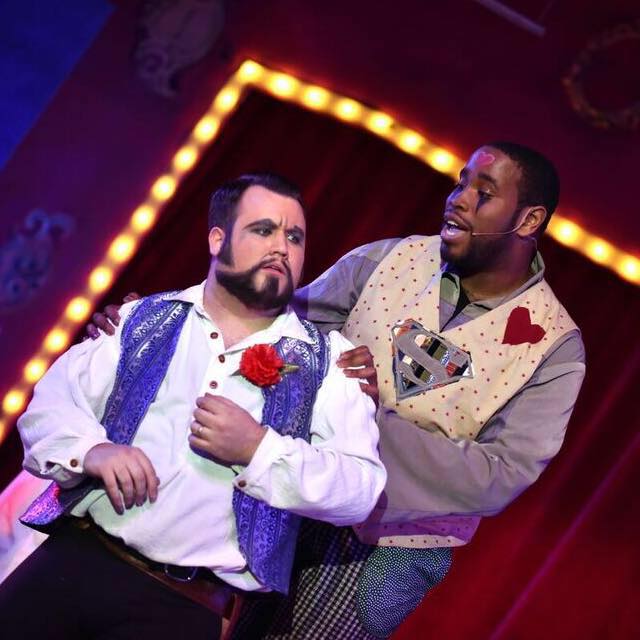 Sooner than later it was already November and auditions for Godspell at KVTA were coming on fast. Not only was the audition approaching, but I also had to go back-and-forth to Chicago a few times for my duties for the Unrehearsed Shakespeare Company of Chicago that I'm a company member of. This made November quite hectic, but I was fortunate enough to be cast in Godspell. After a few weeks the rehearsal process started and it was back to the old grind. I found this to be a challenging show for me for many reasons. I'm not a very religious person so I needed to do lots of research on the Gospel according to Matthew to be sure that my portrayals were correct and honest. Also, the vocals and the music were much more challenging than I first had thought. Not to mention us making brand-new combinations of songs that had never been done on the stage before. But, like most shows, opening-night came faster than we all anticipated, and within a blink of an eye, the show had closed. There was praise from all over the county. The dancing was some of the most challenging I've had to do in my professional career, and with my health issues (my knee especially) it didn't come without many struggles. But I'm proud of our final product.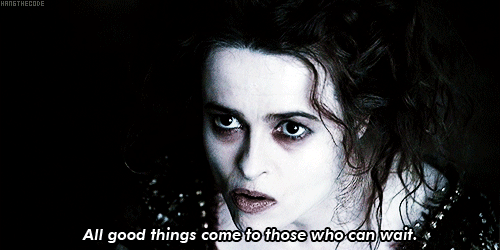 A few weeks after that…it finally happened, the Sweeney Todd auditions had arrived. I had thought about auditioning for year, and selected audition materials, it was finally here. My wife and I were spending many nights going over songs and scenes. We found what we thought would be our strongest materials and used them. We and our friends eagerly awaited the callback email. Once it went up, then we knew what characters we needed to really focus in on.
When I got that email, my wife and I were rejoicing!!! Now as a tenor, there are certain roles that you really want to perform due to the vocal range, Pirelli, is one of them for me. Granted this character isn't on the stage very long, it doesn't mean that he's a throwaway character. His songs are arguably some of the hardest (and highest) that Sondheim has ever written for a man, and I embrace the challenge head-on. I had been watching the Sweeney Todd DVD for years with Angela Lansberry and George Hearn. I found that this specific production's Pirelli (Sal Mistretta) to be a guide on what direction I would like the character to go. I ultimately settled on (but still leaving room to play with new ideas since we are still early in the rehearsal process) certain acting choices that create my own interpretation of the character. It's very hard to play a character that is perceived as a caricature but also a real person. Not to mention having to sing at the top of my range and to be sure that certain accents from different countries are heard clearly and that there is a distinct difference between the two.
The rehearsal process thus far I've enjoyed, I've been playing around and toying with different tactics and movements for my character, making sure that his intentions and choices are very clear and direct. We still have over a month to go and nothing is set in stone, character wise, but I'm very pleased with how things of been going and I hope that the performance that I give will be
honest and enjoyable.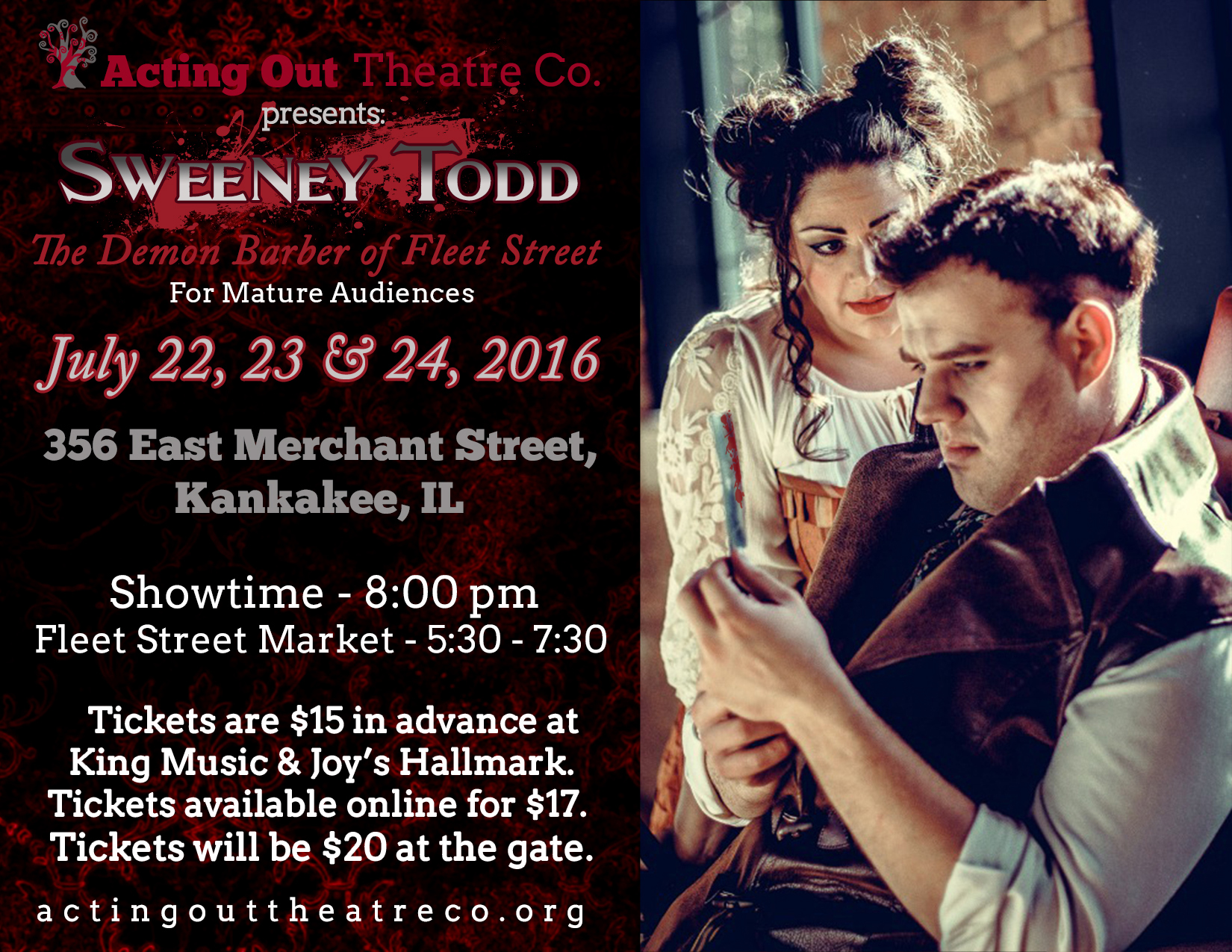 See you on Fleet Street July 22, 23, 24!