No Matter What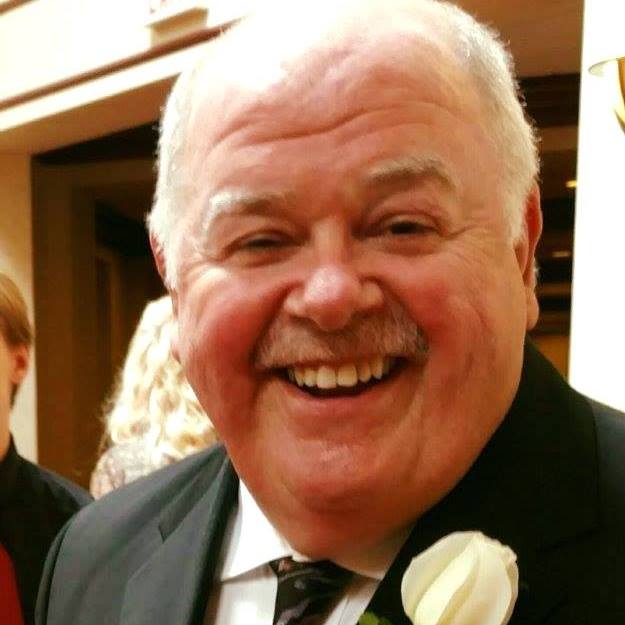 By John Haley
No Matter What, the role of Maurice, in my estimation, has to be one of the best characters I could play.   Not that I look at all like the cartoon character.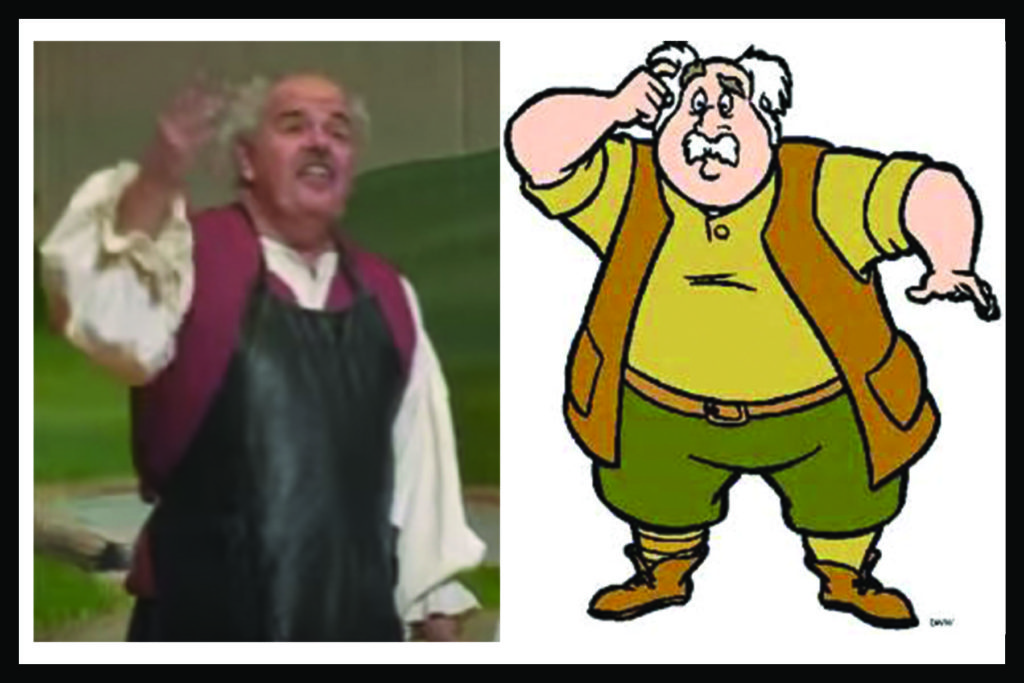 The entire show of Beauty and the Beast is not only extremely enjoyable to children, but also to the inner child that resides within all of us.  I believe as an actor it is my goal to be entertaining and to attempt to take the audience to a different time and place from their everyday lives.  This particular show not only will do that but it will take them to a place where love is the key to ultimate success.   Maurice's love for his daughter is very evident from the very beginning of the show.  My character may be a tad scatterbrained but the love of my daughter is never questioned.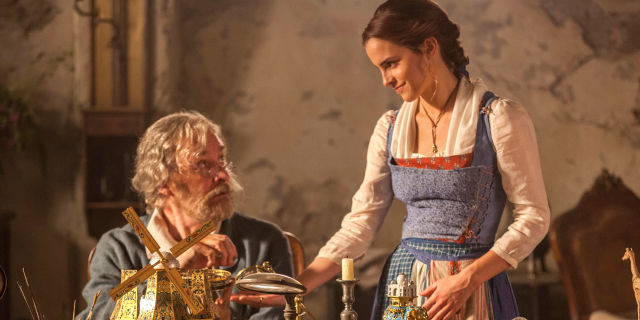 I played this same role in the fall of 2006 for some very large crowds in Kankakee.   This is funny to me as a lot of our younger actors in this current show were young children then.   I am hoping that watching a large performance like this may have put the theater bug into some of their hearts.  Beauty and the Beast is a show that draws large audiences because it is a "feel good" show that appeals to almost everyone.  Not that my particular performance was exceptional but the actors that I worked with were.  The Acting Out performance will have as many, if not more, talented actors while performing on an outdoor stage.   What could be better than this?  Being in an outdoor performance is something that I have not done since performing in Romeo and Juliet at Olivet Nazarene University almost 17 years ago.
I feel blessed that I finally get to be involved in and Acting Out performance.  I have seen most of them from the audience and have always been impressed with the sets, costumes, and abilities of the actors and staff.  My singing abilities are limited but I have always gravitated toward the parts that required a strange character with a comedic flair.  This part is one that is fun for me and hopefully that will be evident in my performance.  In this blog I have not discussed any spoiler moments within the show in case there is anyone reading this that may not have seen the theatrical version of this show.  I doubt there are many that have not seen the story numerous times.   I was amazed last time I performed this role how many kids sitting in the audience were mouthing the words I was saying as they had watched it so many times they knew the lines before the cast performed them.   A very hard show to ad lib and get away with it.  It was also fun to see how many little girls came to the shows dressed like Belle and then getting their picture taken with the cast after each performance.
As stated previously it is my goal to help the cast take the audience to another world where there may be injustice but in the end goodness and love triumph.
Yes this is a ~