Chance is Chip!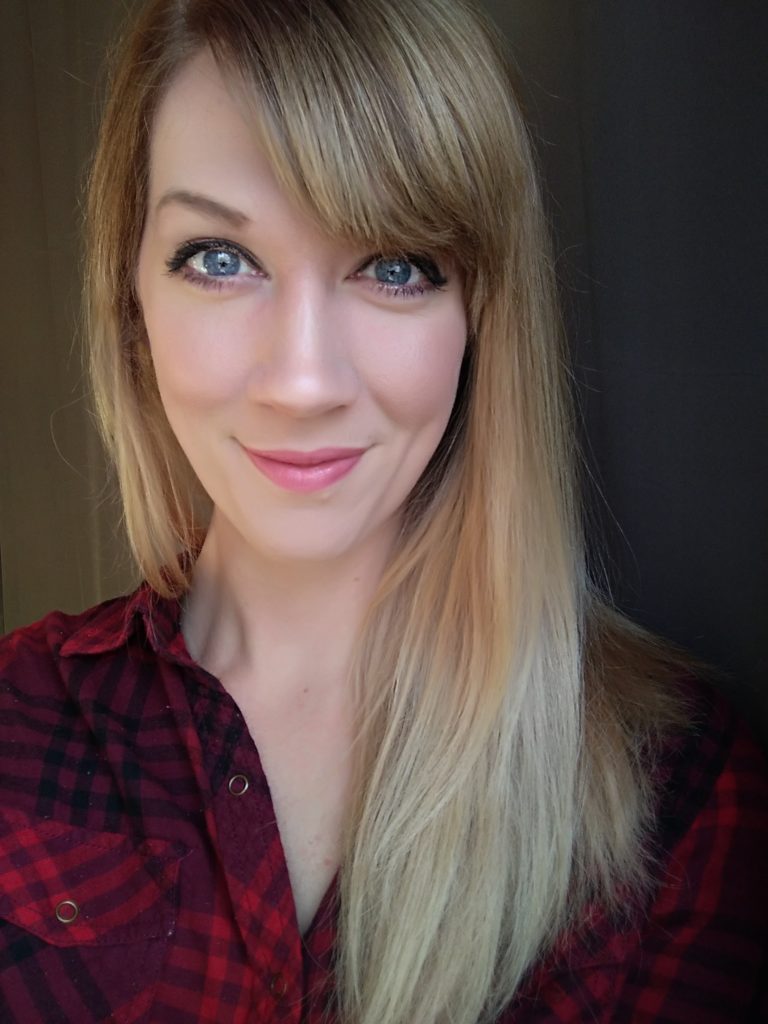 By Elizabeth James
When I was twelve years old, my mother brought me to Chicago to see Beauty and the Beast. It was my first experience with musical theatre. To this day, I remember the way the lobby smelled. I remember the squish of the cushion on the seat. I remember how fast my heart was beating when the music began for the opening number. And most of all, I remember thinking, "THAT…. That is what I want to do with my life.
But life had different plans. My role on stage never happened. And instead, my role as "mom" began. My oldest son has always loved music and had an interest in musical theatre. My middle little… not so much. This past summer I brought him with me to see Beauty and the Beast on stage at BBCHS.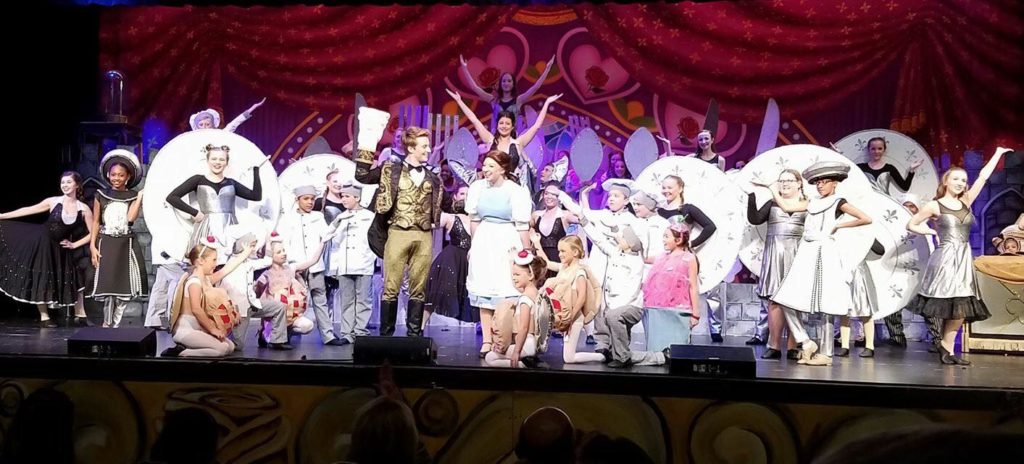 The same show that had such an impact on me ended up having the same impact on him. Although he is but tiny and shy, a fire was lit in him that night.
When the auditions were posted for AOTC Beauty and the Beast, I signed up right away. Chance, on the other hand, wasn't quite sure. But luckily for us all, he signed up a couple days beforehand and joined me for the auditions. I hadn't auditioned for anything since Show Choir my sophomore year of high school. So to say I was a little nervous is an understatement. However, with Chance by my side, I was able to direct my focus and energy on him, helping him with his own nerves. Little did he know, he was actually helping me.
When the cast list was posted, I didn't even look for my name. I was just praying to see his. And there it was! Chance is Chip!! We were both completely elated for him. And then he asked excitedly, "Did you make it, mama?!" With a huge sigh of relief, I found my name listed under ensemble.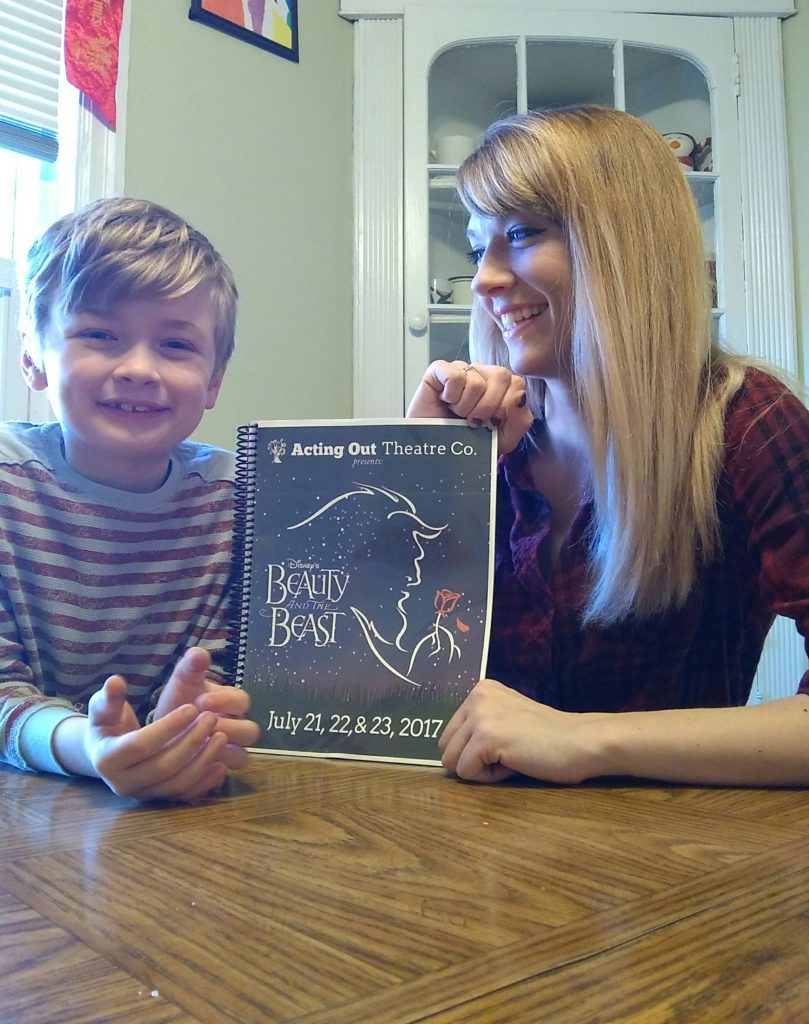 We've only just begun rehearsals and our adventure has just started, but we are already loving the experience so far.
And we can't wait for you to join us this summer at Perry Farm to witness the magic for yourself!