Dancing in Pageantry
By: Kendra Souligne
I am honored to choreograph this year's AOTC production of Beauty & the Beast. In keeping with tradition, when it comes to choreography, we have the utmost respect for authenticity.
The story of Belle living in 19th century France invokes the necessity for research of that time period and what style of dance you might have seen in those days. If you were to walk into Le Pub, the regular hangout for Gaston and his protégé Le Fou, located at the edge of the village near the bridge and one of the town's fountains, you would probably see the patrons dancing their version of a Quadrille, the Waltz, or maybe the Two-Step
.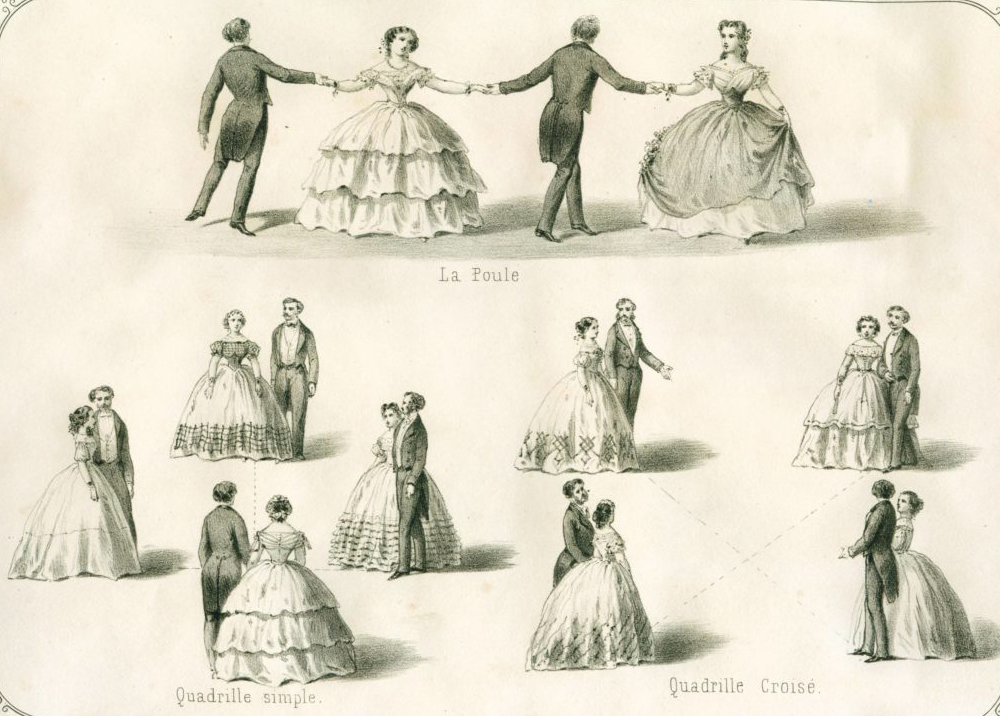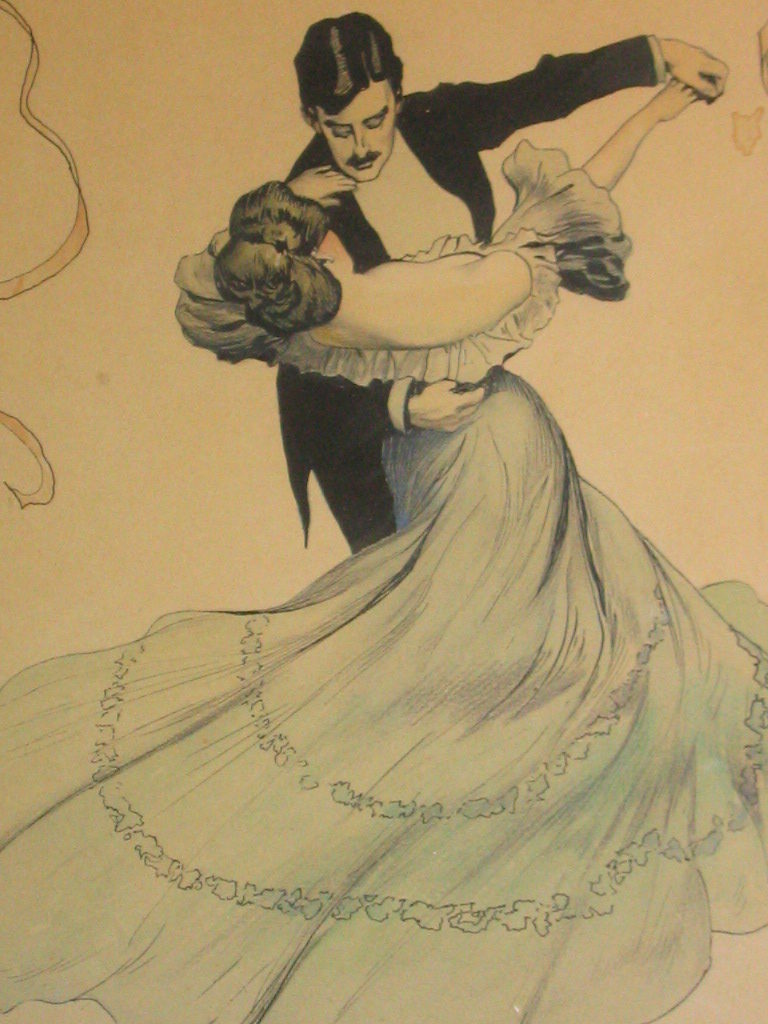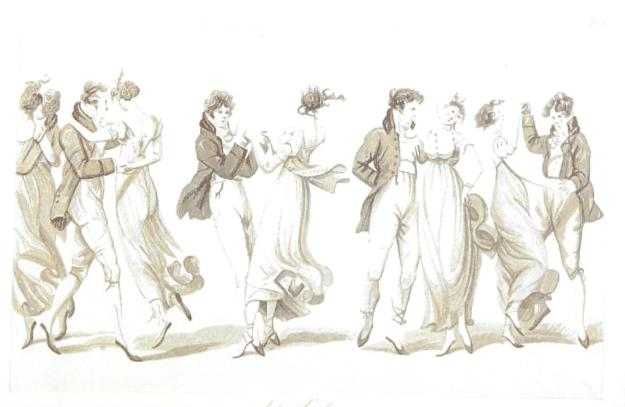 For this time period, the social dance scene had already evolved through the Regency and Romantic eras. First, the most popular new dance of the Regency Era of 1815, was the Quadrille, created from older French Contredanse and Cotillion figures. The Quadrille was performed with a wide variety of rapid, skimming steps, such as the chassé, jeté assemblé and entrechats. (If you've taken ballet, those terms might sound quite familiar!) These dances were done in formations of squares and lines. This respectable dance form was quickly varied by adding an unusual innovation of performing a dance as an individual couple. Inspired through peasant origins, the flowering of the Romantic Era begat the evolution of the Waltz.
Waltzing jumped ahead in acceptability when its inherent sensuousness was tempered with a playful energy, first by the Galop and then by the Polka. The Polka's good-natured quality of wholesome joy finally made closed-couple turning acceptable, introducing thousands of dancers to the pleasure of spinning in the arms of another. The Polka mania led to a flourishing of other couple dances, including the Schottische, Valse à Deux Temps, Redowa, Five-Step Waltz, and Varsouvienne. By the 1850s, the ballroom had reached its zenith.
So, as you can now imagine, the common folk of Belle's "little town", would take on their own version of the societal dances of their time and make them their own. As you enter the tavern, you may see Claudette dancing with a male partner and another couple in a basic Quadrille, while her friend Paulette, who relishes in the close embrace of her male partner, shows off their hot new Waltz. But to their surprise, Laurette and her partner have already started utilizing the up and coming moves of the Two Step, but with a stout in hand! Meanwhile, at the Beast's castle, Belle and her Beast twirl in time performing an age old classic, but I won't to spoil the surprise.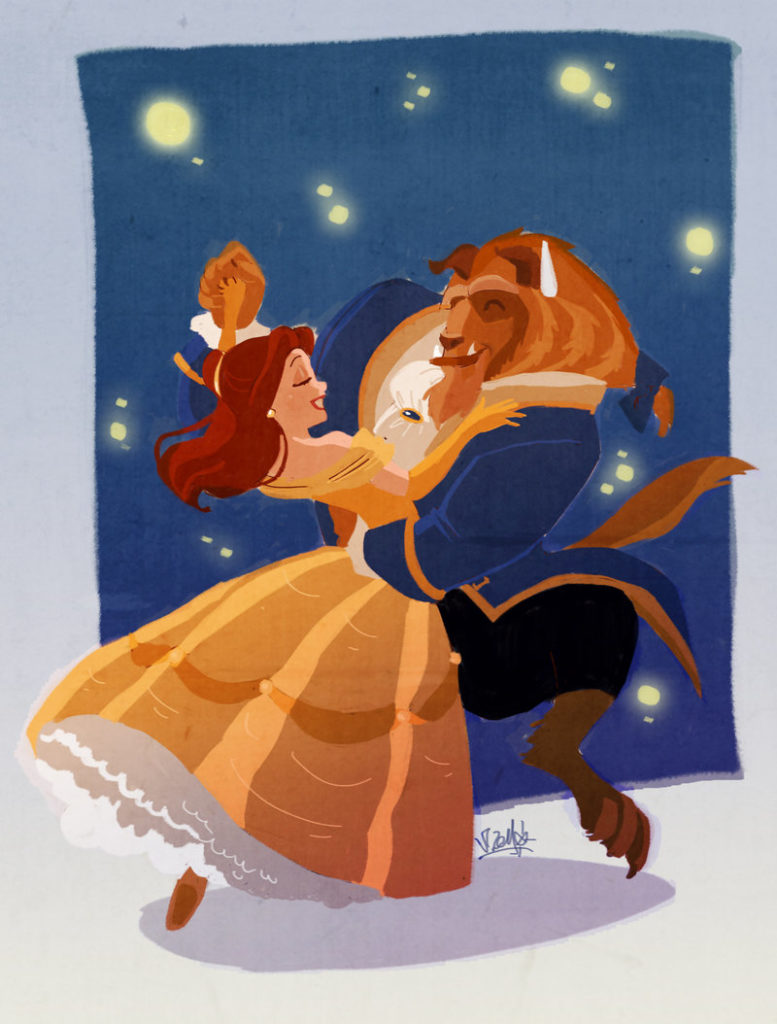 Whether you will join us at auditions in March, accompany us as cast or staff, or support the show as an honored audience member at the show in July, we will together go back in time with a tale as old as time enjoying the actual dances of that time.