Setting the Stage
By Julie Gindy
Memorial day weekend…remembering our fallen soldiers, picnics, graduation parties and stage building! Each year for the last 7, Acting Out Theatre Co. sets up shop in a new location to create a space for our upcoming show on summer's 1st official weekend. This year was no different as we set out to Perry Farm Park on the edge of the forest with our 16 ft trusses in "hand".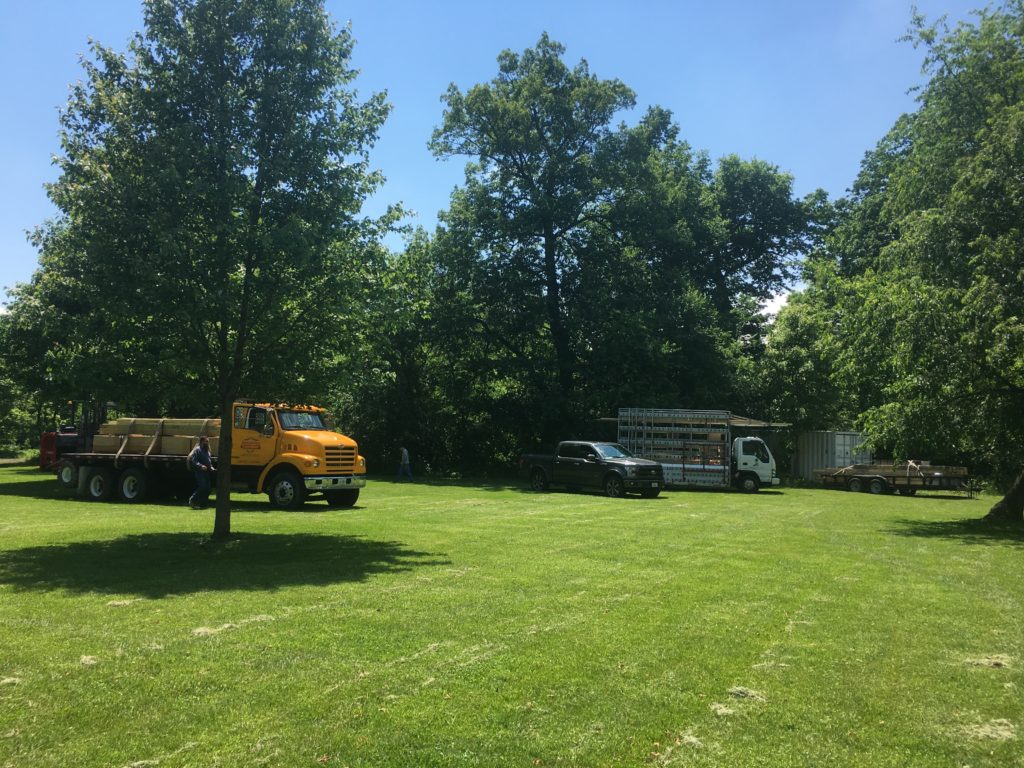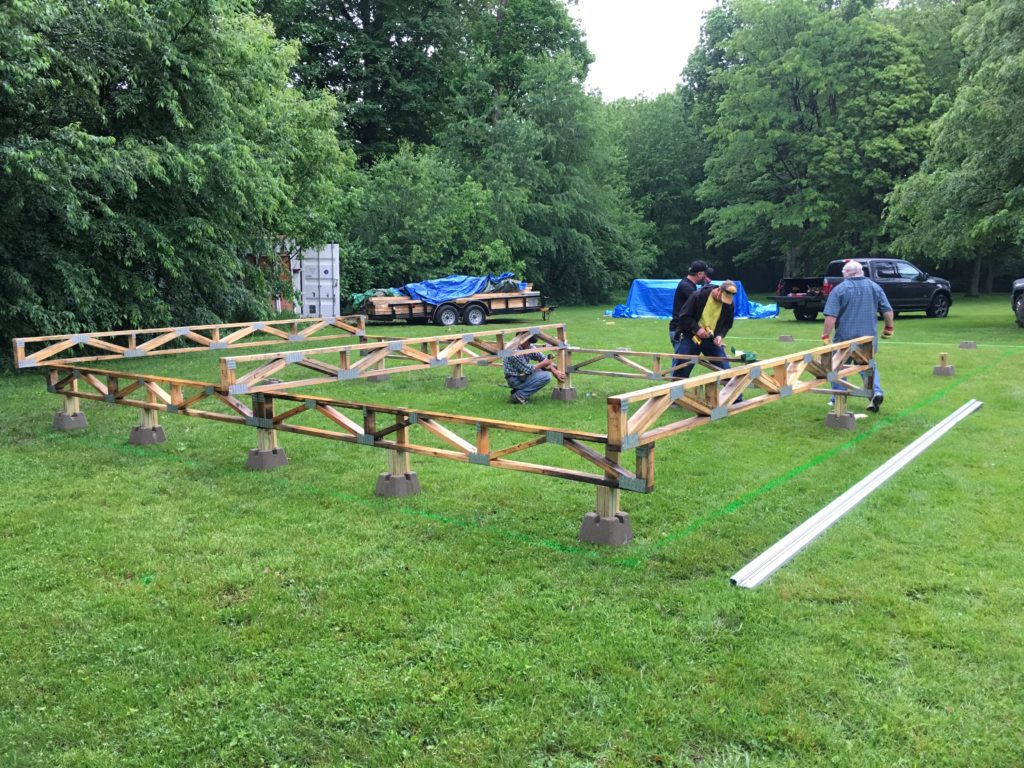 Months before, the stage considerations began with breaking down the story into actual places that need to be represented on the stage. Our unique outdoor situation allows us to create a stage specific for each show but perhaps the most difficult challenge is that you cannot take things away. So the total look of the stage is out there all the time for the whole story. Beauty & the Beast takes place in a French provincial village, an enchanted castle, a forest and the inside of a tavern. (Forest…CHECK…thanks mother nature!)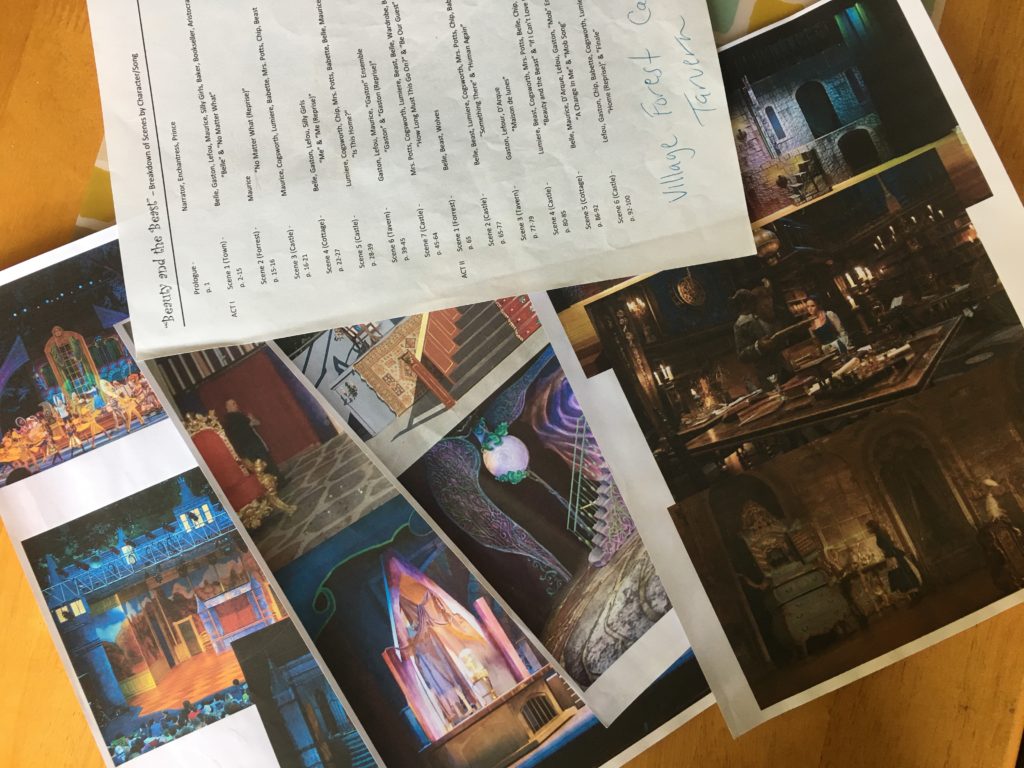 Moving on there are some detail needs like the Beast's west wing, a fire place, jail and Belle's cottage to accommodate. Next step, make stage drawing then consult with builder and draftsman to create the actual plan.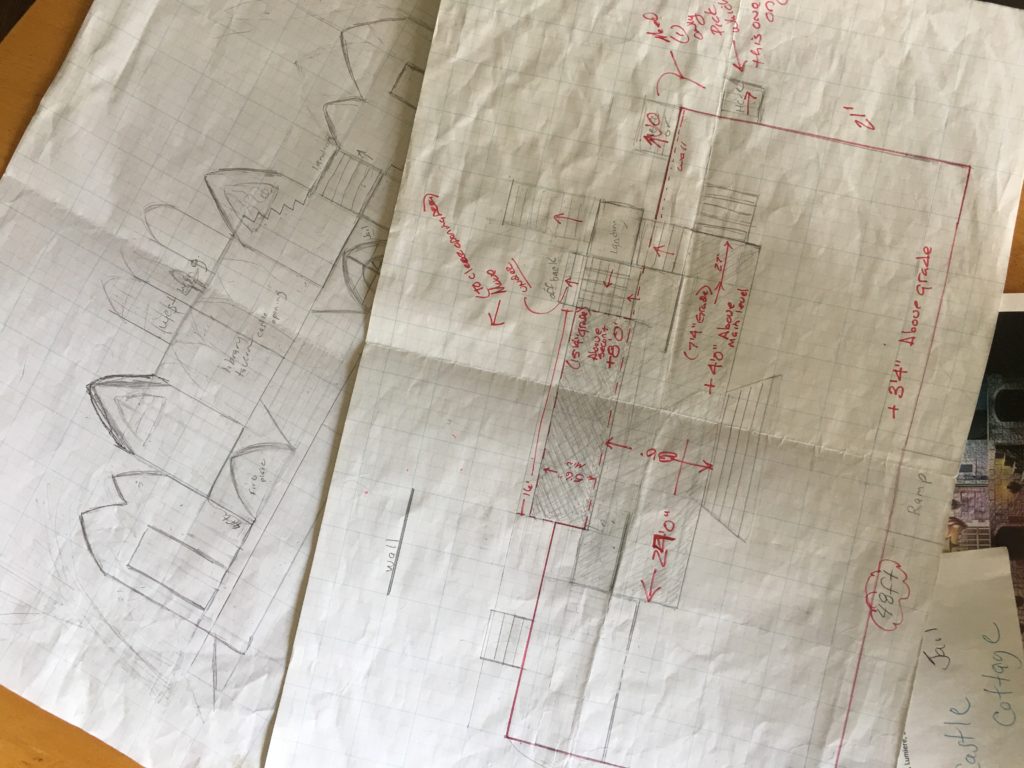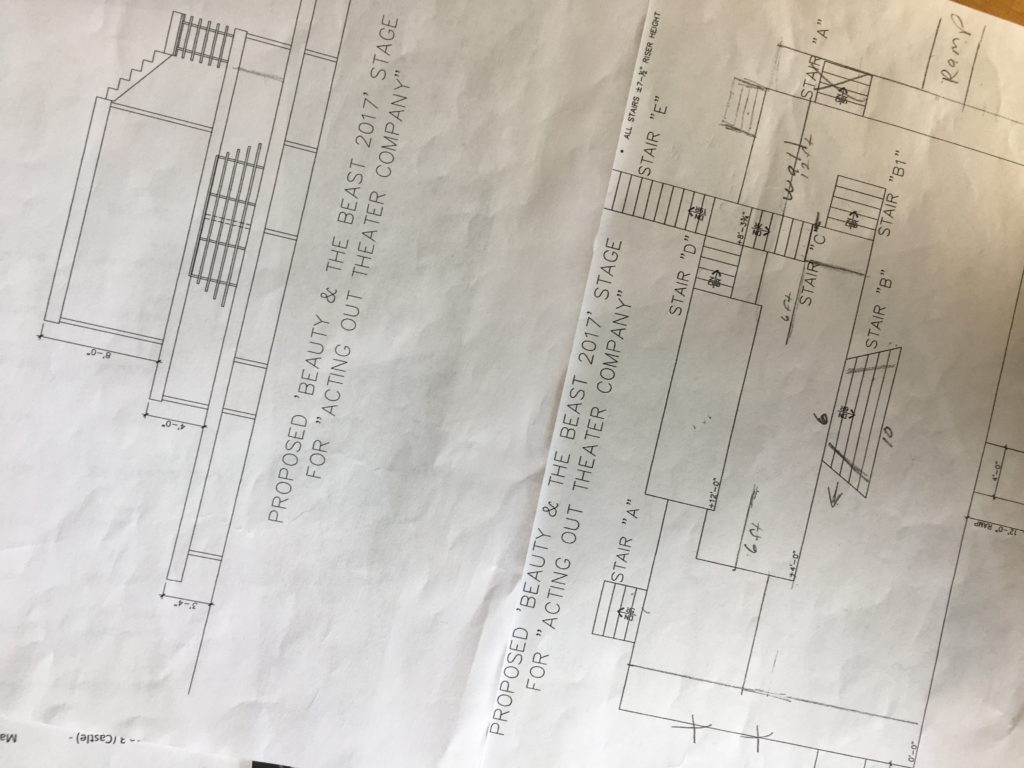 Thanks to our fantastic building team, we really made some great progress that 1st weekend!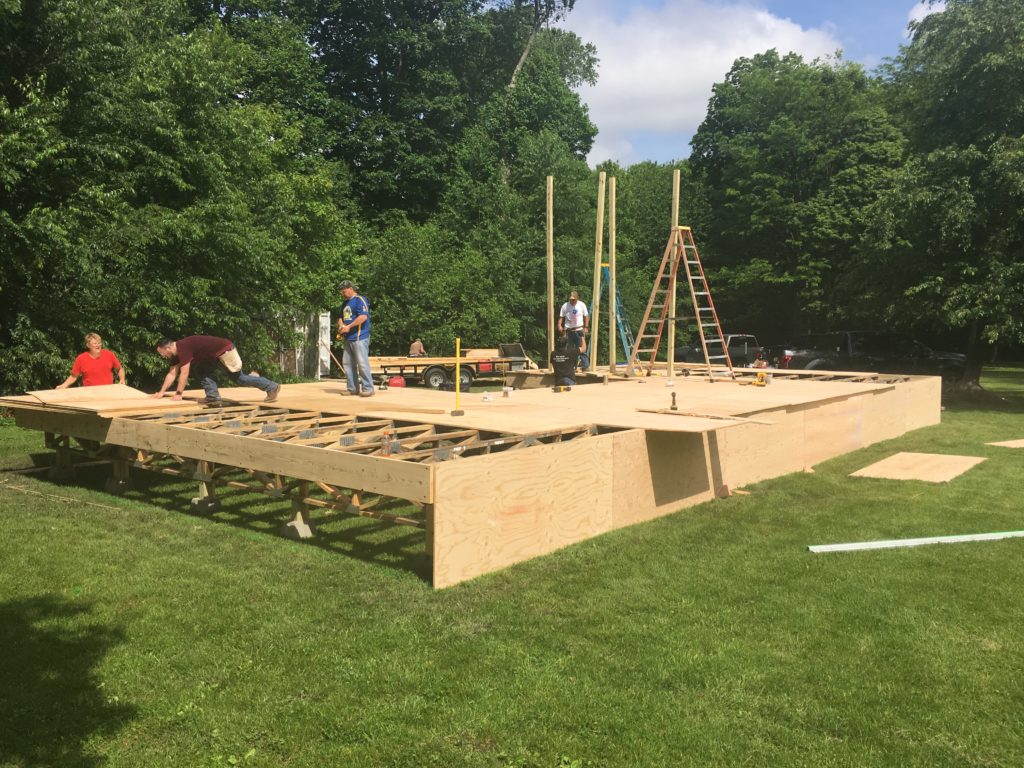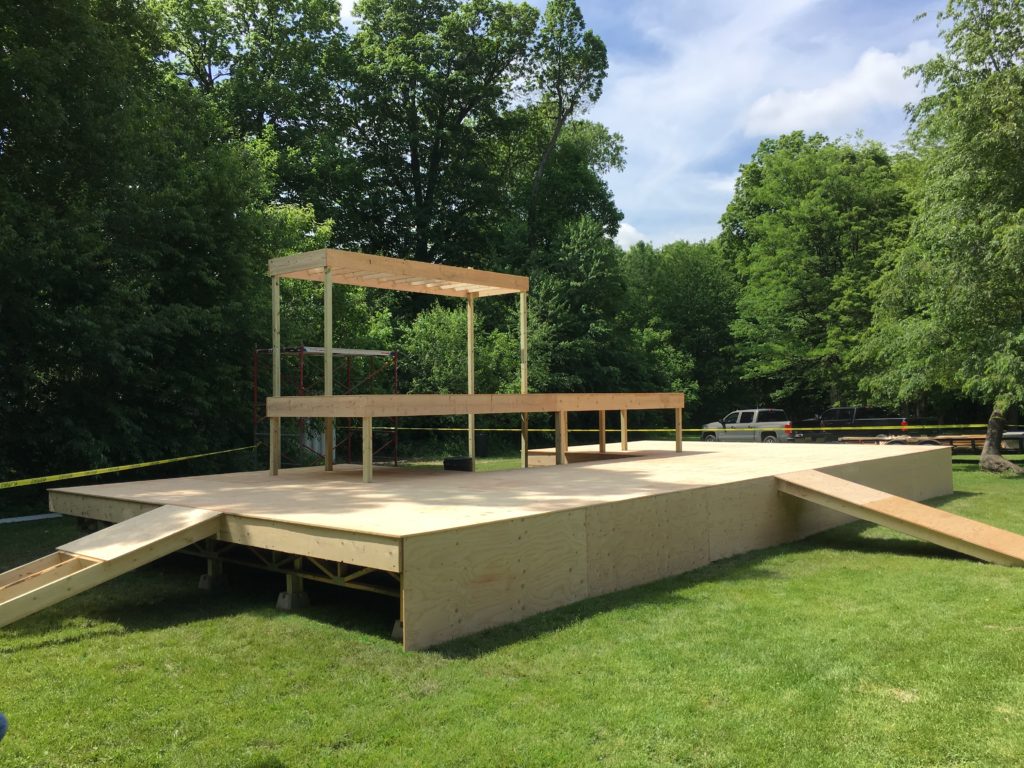 Some cast members stopped by to take a look!!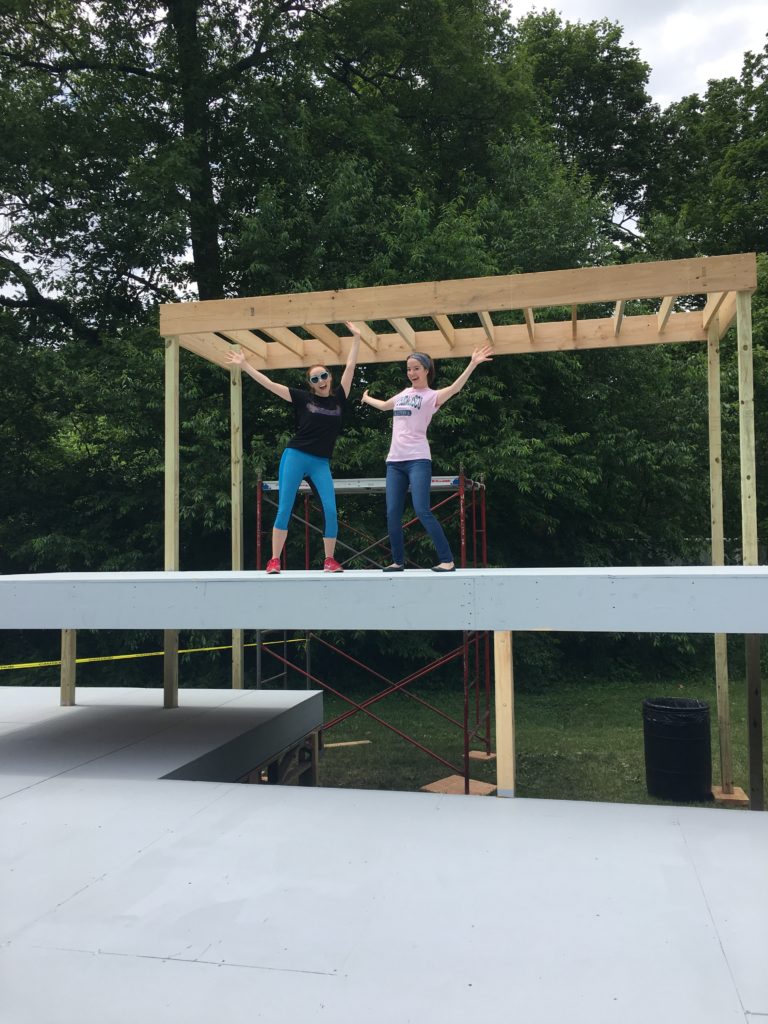 Much more to be done but what a magical place to spend a summer!
See you in July…tickets now on sale!