The Beauty and the Beast of Community Theatre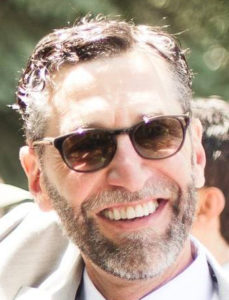 by Bob Guastalli
My acting hobby started many years ago.  First passively, watching from the audience and then by active participation.  I found my self on stage for the first time quite by accident.  Several weeks before the opening curtain for a play that was being performed by the Drama Department of the college I attended, one of the actors suddenly dropped out.  I recall that one afternoon during English 101 class, I was sitting in the cafeteria when one of my drama friends asked me to just go and read for there Drama class instructor.  He assured me that there were no strings attached. Next thing I know I've got the part (which I didn't want…please if you're a used car salesman don't call me). There I am asking myself, how in the H E double L did I get myself into this?
Thoughts of terror filled my head as opening night approached. I imagined myself backstage waiting to go on the anticipation of dread.  Why did I do this to myself?
That first show came and went and with it the infection of wanting to be on stage. It's kind of like the old potato chip advertisement, once you start you don't want to stop.  I continued to be terrified as the opening night for each show approached. I recall asking myself "why are you doing this to yourself again!?"  "Why would you subject yourself to this kind of emotional torture?"  But the result of working together with the cast and crew, the satisfaction of pulling together a production and presenting it to an audience was just so much fun, so satisfying.  Learning to overcome fear, anxiety, and self-consciousness was kind of like the Beast, needing learn how to love, how to give himself away.
After college, my time on stage ended.  I began my career, met, and married my wife and began a family.  When our oldest was 7 years old he was invited to try out for a children's community theater show. He went to the audition,  and landed a part. This started a whole new venture back into theater. One child after the other on stage.  My wife and I loved the theater experiences for them as much, or more than any of the other things that they participated in.  Being around the theatre eventually lead me back to auditions and once again to the stage. I had the pleasure not only of being around friends new and old but also of sharing the stage with 3 of my children.
Then comes Acting Out and the outdoor theatre. What a delight! A whole different take on an old art form. A process requiring a that a production really starts from scratch.  This year's production of Beauty and the Beast is my 5th production with the company.  I have long ago been relieved of any type of leading role in a show. Did I mention that I played Carry Grant (really Mortimer Brewster) in Arsenic and Old Lace, El Gayo in The Fantastics, or Giles Ralston in Mousetrap? These days I play supporting parts (there are no small parts, only small actors). I have learned to love playing these parts, so my rose petals have stopped falling off of my acting career!  Although I am not an educated actor, I have learned and continue to learn what it means to play the part of the supporting actor.  The small things that one can do to make that character come alive on the stage, and it is so much fun!
Please join me and the cast of Beauty and the Beast as we invite you to Be Our Guest at our production this summer at Perry Farm Park in Bourbonnais!