Moments and Memories
By Sharon Richardson
"Sometimes you will never know the value of a moment until it becomes a memory."  ~Dr. Seuss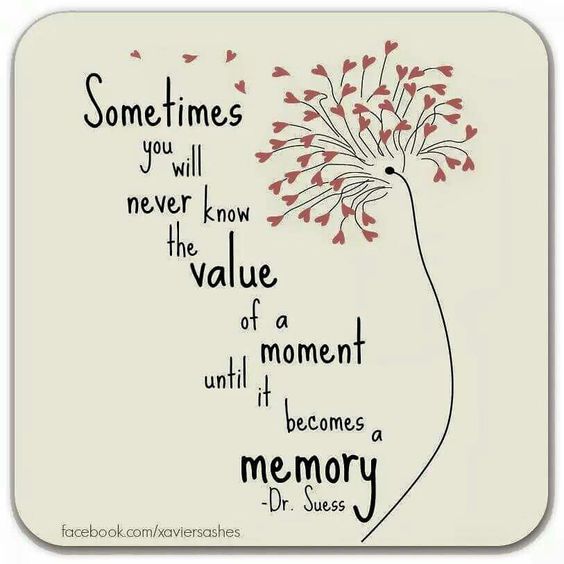 I shared this quote with the cast of "It's a Wonderful Life" in one of our circle times during our weekend of shows.  Given this is our third time performing this particular radio show – I had been recalling special moments and memories from the other two years and had reminded the cast to pay particular attention to all the special moments we were feeling – for in a very short time – they become beloved memories.
Memories are tricky things really.  We tend to recall more good times than bad – we tend to romanticize our memories – downplaying the bad and exaggerating the good – and when all the memories are warm and fuzzy like my past It's a Wonderful Life memories are – then that really impacts you in a big way.  First off – I love the message of this story – it is every man's story and all of us can benefit from thinking about what the world we know would be like if we had never existed – it is a powerful realization really.  All of us impact way more people and lives than we can ever fully grasp.  But then couple that with the tremendous group of people that make up this cast and crew – and you have a recipe for life changing moments and memories.  Beyond the talent they all possess – they are really some of the nicest people I have ever had the pleasure of knowing.  And when I look at each of them – some I have known for many, many years – some I have only known a couple of years – but regardless –  each of them have had a profound impact on me and my life and the realization of how much richer my life is from knowing them.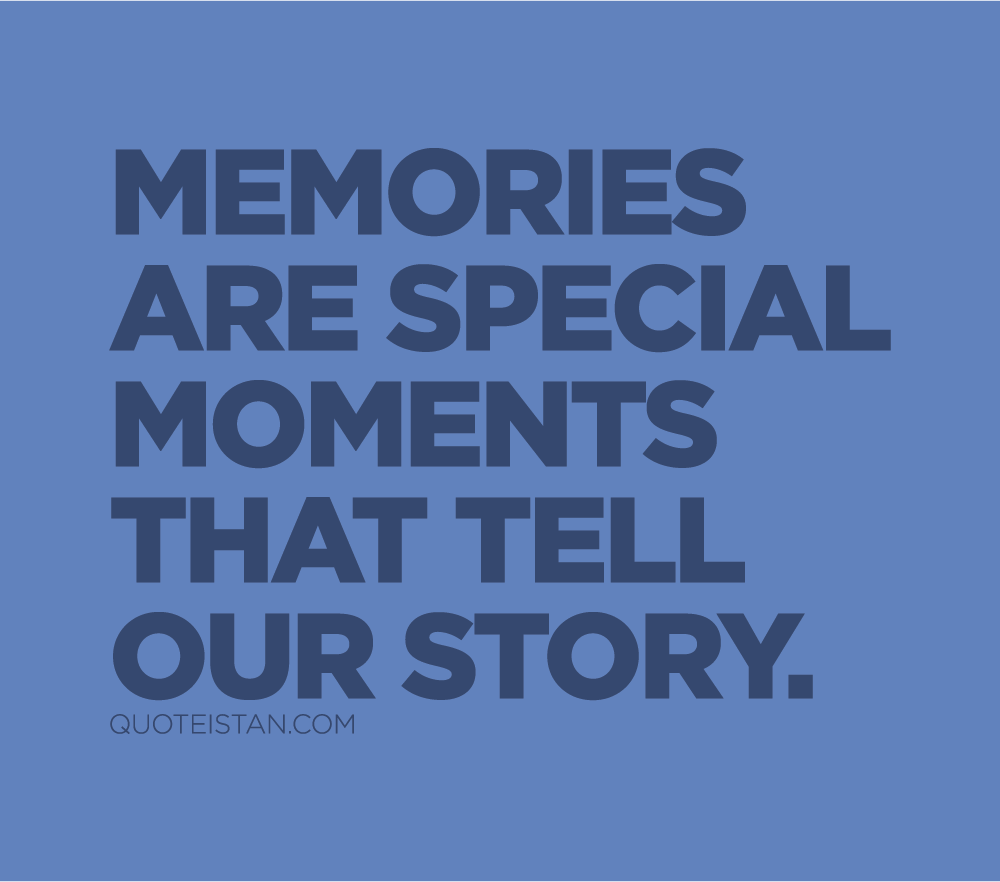 The holidays are full of moments and memories – and for many – the holidays are tough – missing loved ones – unmet expectations – loneliness – and the list goes on and on.  The feedback we received from many was this little radio show was the highlight of their holiday – that it helped some through a rough holiday season – that it made others realize they aren't alone, that they can't be a failure if they have friends, etc. – I am so happy that some moments from our show helped a few have some impactful holiday memories.
I am sharing one person's experience at the show with their permission – Lynda Kambic – wife of Phil Kambic – President and Executive Director of Riverside Hospital – shared the moments from the show with Carl and staff at Riverside – that will stick with her.
I wanted to thank you again for treating us to the production of It's a Wonderful Life Radio Play at the Knights of Columbus by Acting Out Theatre Co.  What an amazing experience as well as wonderful food and just all around holiday fun.  It's truly refreshing to know we have such great talent in our own back yard.  This is something people may have braved the winter roads and traveled to Chicago to see and we just had a nice 15 minute drive to Kankakee.
The cast blew me away, literally transforming into radio personalities and doing a "Live radio show" on stage, set in such a wonderful era of pin curls, suits and dresses, furniture from the 40's as well as the large light bulbs with tinsel dressed Christmas trees.  This literally brings you back to a "color" version of the old Jimmy Stewart classic!  And leaving no stone un-turned, the "commercials" included singing jingles to our own Riverside Healthcare, Nana's Cakery, and others.  The details were not just in the production, dinner was delicious, specialty drinks, and a delicious array of desserts.  Just when you think they covered it all, a tradition of the cast delivering mints to each table after the play–perfection!
Our own, Carl Maronich did an amazing job at Freddie Filmore, the radio host and added his small quirks of humor.  Bill Yohnka as Jake Laurents (radio star), portrayed a perfect George Bailey.  The talent was beyond anyone's imagination as singing, and acting was over and above what some may expect in a local production.  This all leaves you feeling a sense of pride as you saw our "very own" community members share their talents and leave it all on the stage.
Phil, I'm asking you to share this with your staff and a thank you to Riverside for being sponsors of the Arts in our area.  Unfortunately you can't see THIS production again until 2018, however, they announced they will be performing Beauty and the Beast at the Perry Farm Park in July of 2017!  I encourage you all to take a little time, throw caution to the wind and bring your family to see some very talented people in our community….and enjoy some time out.
Thank you for sharing the holiday spirit!  What fun!!! – Lynda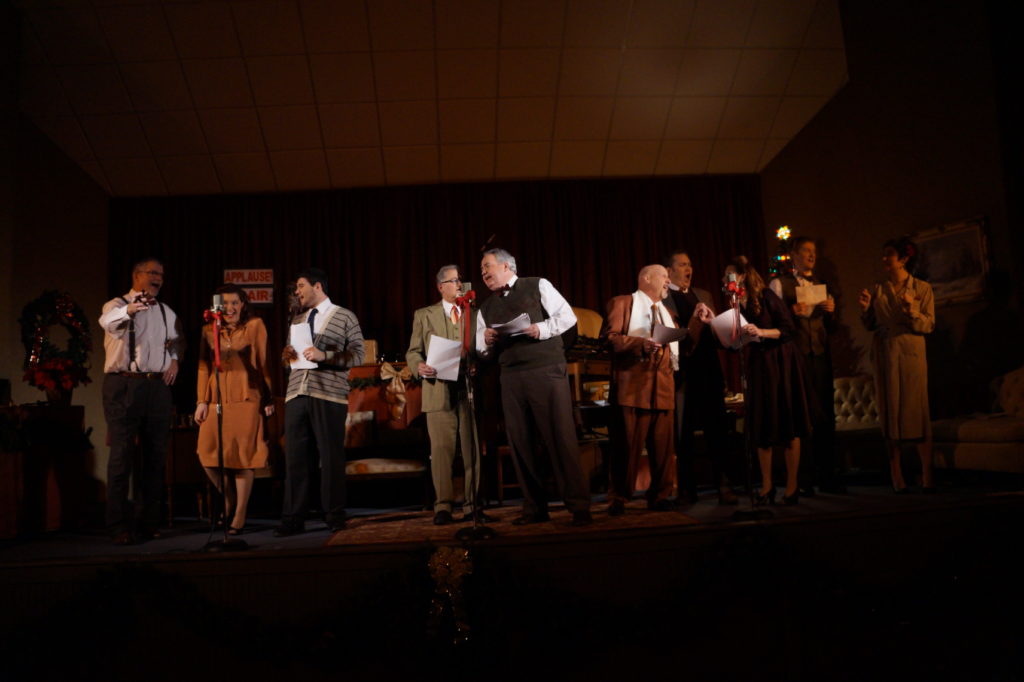 So to all of you that will have to wait until 2018 to share in these moments again – we have another family memory making opportunity coming right up this summer at Beauty and the Beast!  Make plans to bring all the children in your life – and all of us that are still children at heart – to Perry Farm Park July 21, 22 or 23.  It will be another tale as old as time – that will speak to each of us as we all try to navigate through life's ups and downs.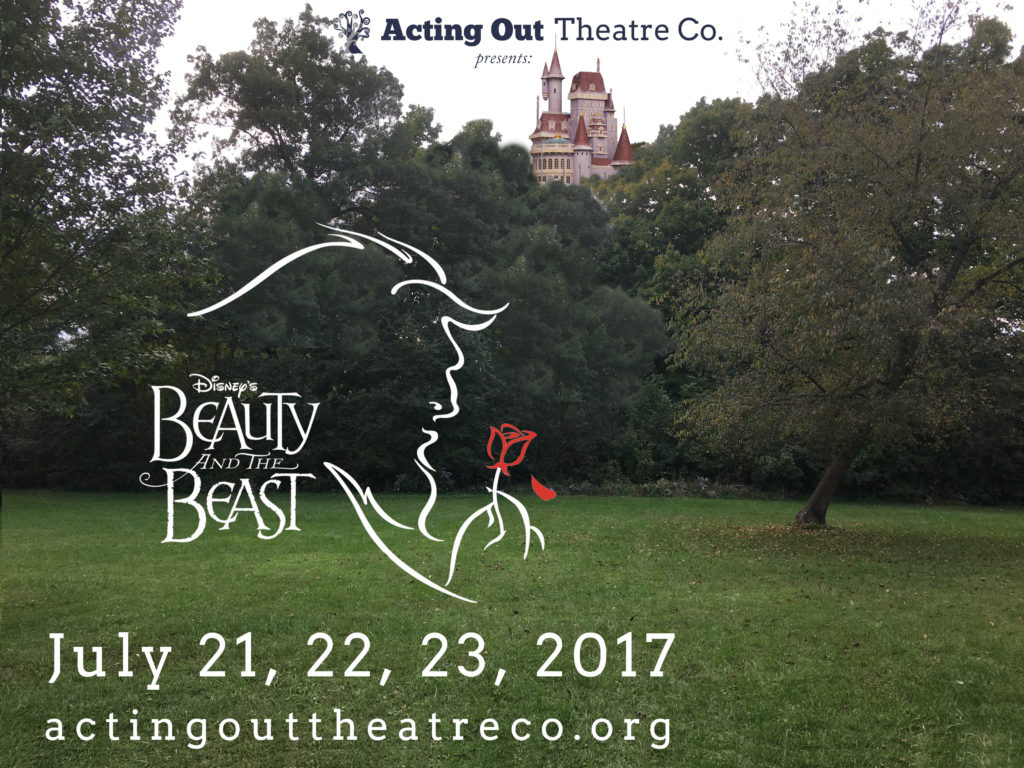 When we share these moments and memories together as a community – all of us are richer and better off from the experience.  Which in turn leads to a stronger, more connected, caring place to live.  The arts – it changes lives.