See You on Fleet Street
by Julie Gindy
It is stage/scenic design time again and this year our summer production is Sweeney Todd, The Demon Barber of Fleet Street. A bit of a change from last year's  measuring of my cat and developing a to scale alley/playground for our feline friends in CATS!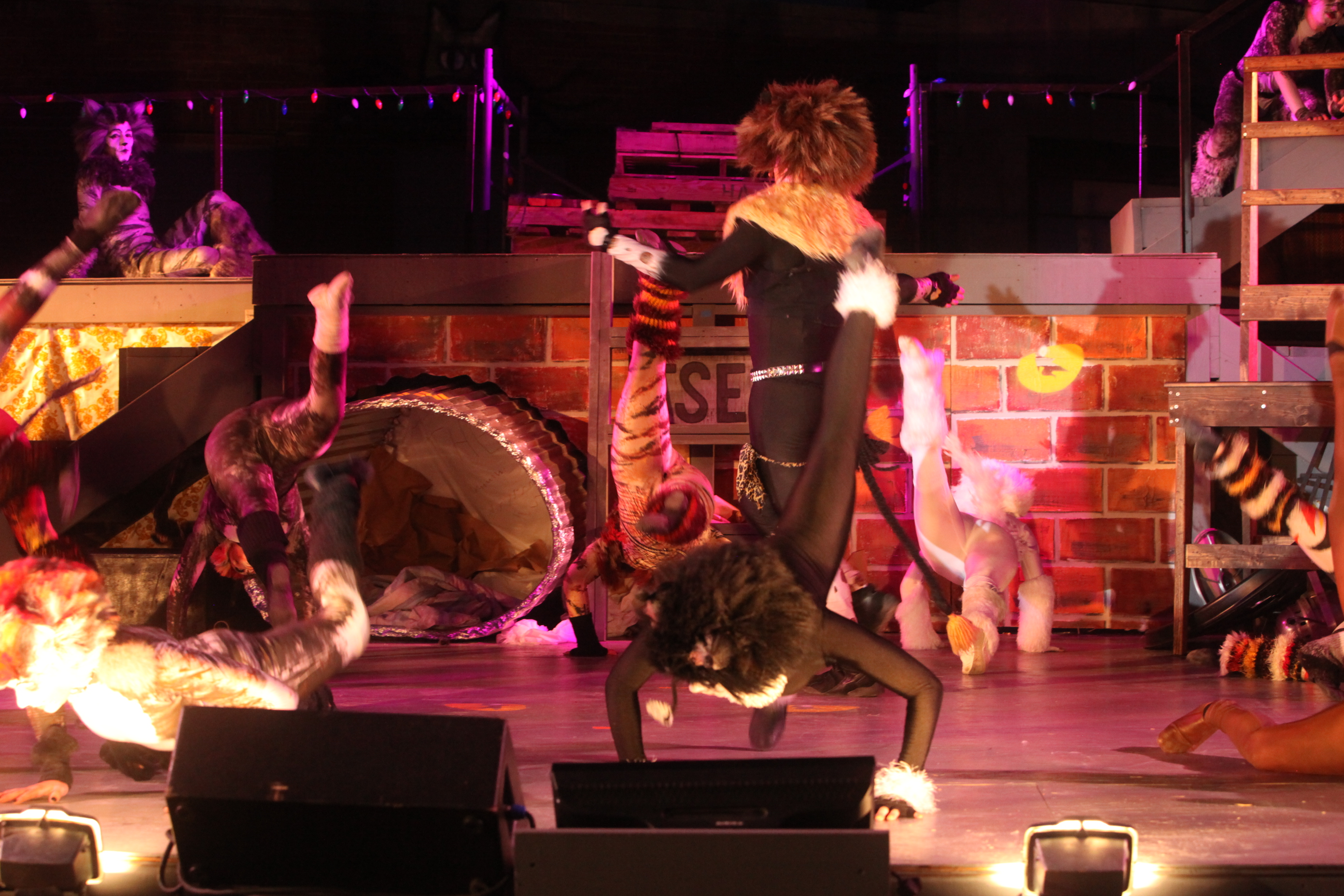 "Sweeney Todd, an unjustly exiled barber, returns to 19th century London seeking vengeance against the lecherous judge who framed him and ravaged his young wife. The road to revenge leads Todd to Mrs. Lovett, a resourceful proprietress of a failing pie shop, above which he opens a new barber practice. Mrs. Lovett's luck sharply shifts when Todd's thirst for blood inspires the integration of an ingredient into her meat pies that has the people of London lining up, and the carnage has only just begun!  This is a dark and witty tale of love, London, murder and revenge."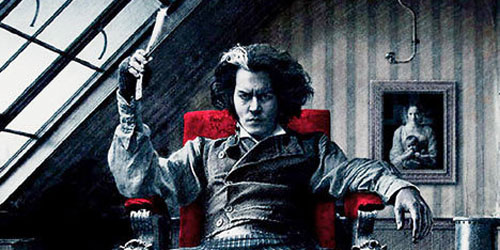 I'm not gonna lie it is a daunting task to be sure. Not because I feel incapable, (that's the norm,  I just keep pushing forward and work very hard!), it's more about immersing in the darkness of it all and thinking in that vein from now until late July. I really delve deep into a subject and perhaps that's why I love a happy whimsical tale, at least a happy ending or how about redemption? You will not find any of those in The Demon Barber of Fleet Street.  There is some dark comedy written in, and I am thankful for that!
The scenes include – the streets of London/Marketplace, Mrs. Lovett's Pie Shop/Parlor (where she bakes the "Worst Pies in London"), and above the shop – a room where Sweeney takes up "barbering" again. Also, there is Judge Turpin's balcony (where Johanna steps out for a breath of fresh air and meets her love),Turpin's Mansion, Fogg's Asylum (where Johanna is sent to be kept away from Anthony), and the Bake house.
Designing a custom stage is one of the unique things we do for our shows. It allows us to look at the scenes needed and build a stage to house them all. We have no curtains, wings or fly space so we have to be creative from the start to accommodate all of our needs. This being our sixth stage we have developed a process((though ever evolving) that works well for our environmental theatre company. We will be building a multi-level stage where lighting and fog will play a big part in telling this story  We've been tossing around some great ideas for using red light to intensify the mood of Sweeney's unquenchable revenge.
After much searching, we have chosen a great spot for this gruesome tale to unfold. The location is the back lot/alley of  356 East Merchant Street in Kankakee. There is a smoke stack, fire escape and the surrounding scene is just glorious with the court house, St Paul's Church and other churches in the view. We are very excited to be in the city of Kankakee and work with them and others for this project. Our pre-show event will be- The "Fleet Street Market" and is sure to be a delight, perhaps complete with the best pies in Kankakee!
Well it is back to the drawing board(literally!) for me! See you all on Fleet Street!
PS – if you see me in June and I've dyed my hair black, wearing all black clothing and black lipstick…it's only a phase!