The Legend Continues…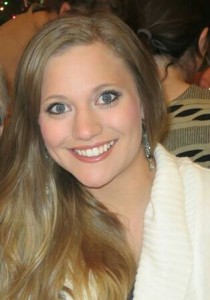 My history with Sleepy Hollow and the Headless Horseman
by Lauren Rybolt
2004-2006
In 2004, I began working at the Bourbonnais Township Park District. I joined the staff in the fall, which was perfect timing for Sleepy Hollow! I can remember being placed outside in the mad lab, where I helped children create different colored slime out of house hold materials
.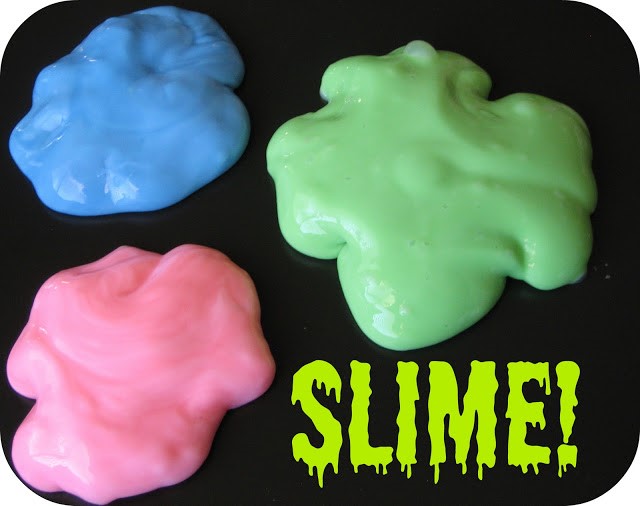 Parents and children lined up along a fence as they slowly began to trickle in to pay their entrance fees. Once they had entered into the gates, they could enjoy popcorn, apple cider, and hot chocolate as they listened to a story teller around a burning fire pit. There was something for every age, the younger children could play games and win spider rings and Halloween themed rub on tattoos. They could also enjoy the Mad Lab, and get their faces painted to look like monsters, zombies, and witches! The older children enjoyed the haunted maze that was made of plywood and black tarp that was darker than the night sky! For several years I helped decorate the inside of the haunted maze, yet I was still afraid to walk through it, even though I knew the people behind the masks and makeup! Despite the various ranges in age, there was one true reason why everyone was gathering at Perry Farm Park, and that was to hear, feel, see, and witness the Legend of Sleepy Hollow! After witnessing the Headless Horseman for the first time with my own eyes, I knew I wanted to be involved with Sleepy Hollow in any way that I could!
2009
I had the pleasure of being Piper, a Tarry Town guide that believed in the Headless Horseman!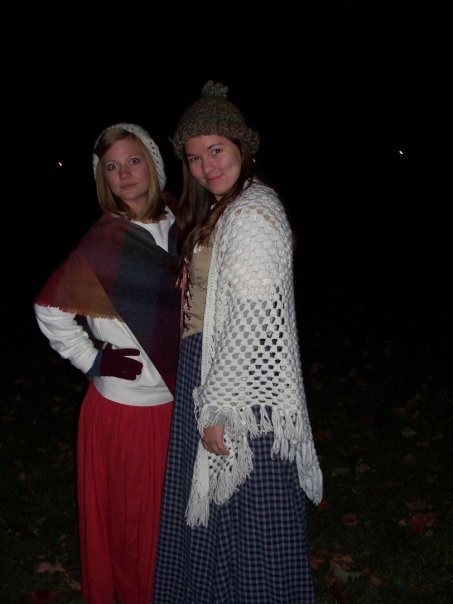 Lauren Rybolt & Rebecca Moisio
2013
In 2013, I realized how much Sleepy Hollow had grown! By this time, the onetime entry fee for Sleepy Hollow had diminished, the haunted maze was nonexistent, the snack shop had expanded to a snack trailer, and Acting Out Theater Company had been recreating the most magical Sleepy Hollow experience for three years already!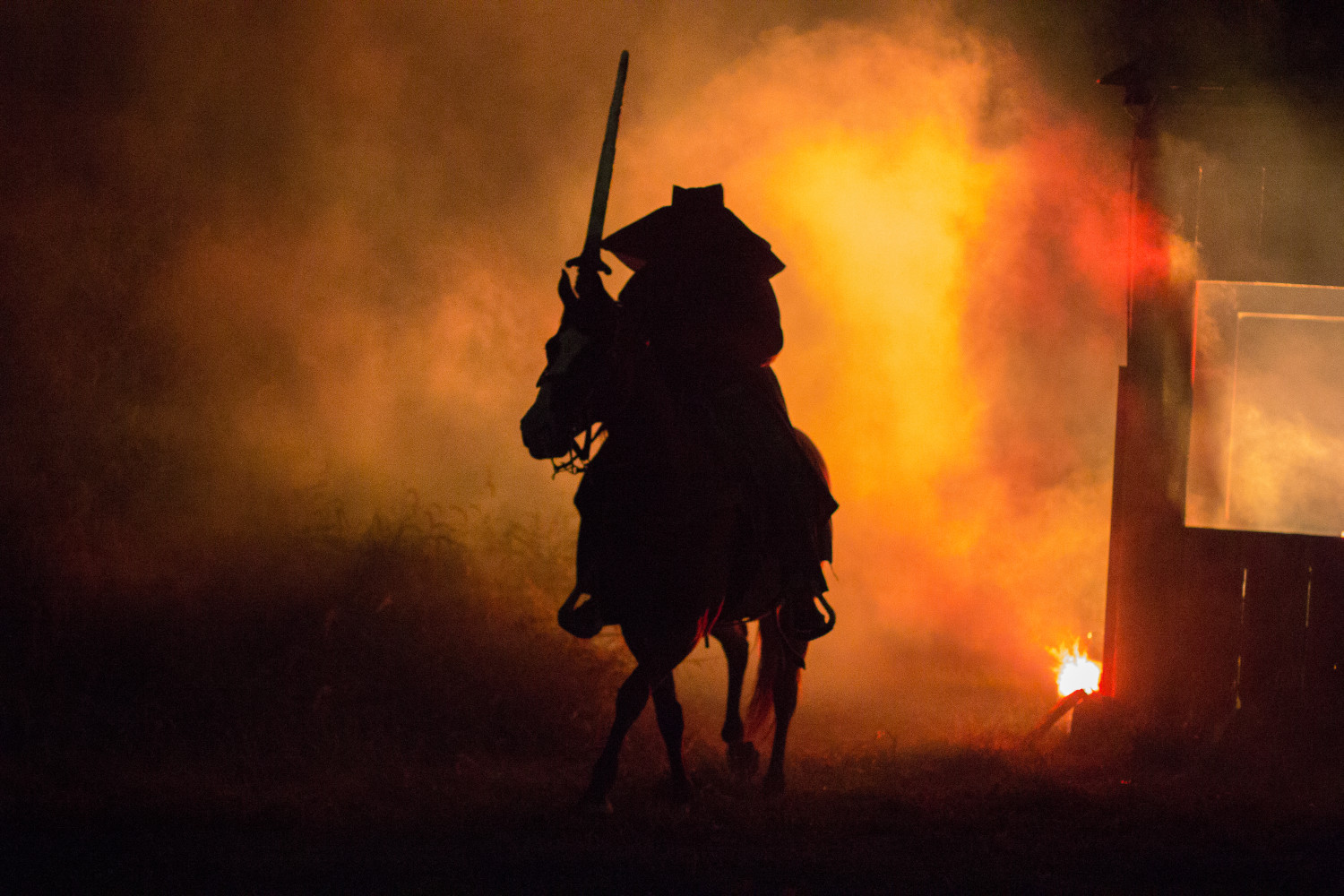 2014
I assisted in painting the faces of the actors hired by the Park District that roamed through the Haunted Trail. We created little zombie girl scouts, frightening clowns that jumped out of giant boxes, and bloody characters that were to be chased by various creatures throughout the trail. I happened to be one of those characters that was being chased by a blood thirsty clown!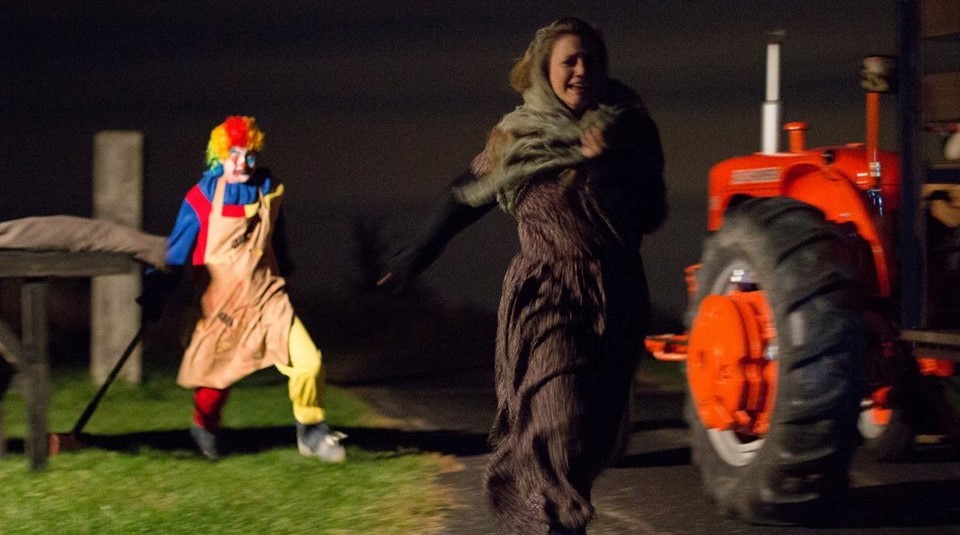 Lauren Rybolt & Connor Orvis
2015
This year, I have the honor of representing Acting Out Theater Company as I proudly embody Katrina Van Tassel! It was a surreal moment when Sharon and Julie asked me if I would join their cast this year! I have a passion for acting, and I have a passion for Sleepy Hollow, I could not be more blessed to be a part of their very talented cast! I am so excited to bring the Legend to life once again! I love making our guests feel as though they just visited the real Tarry Town, and as though they truly just got haunted by the Headless Horseman!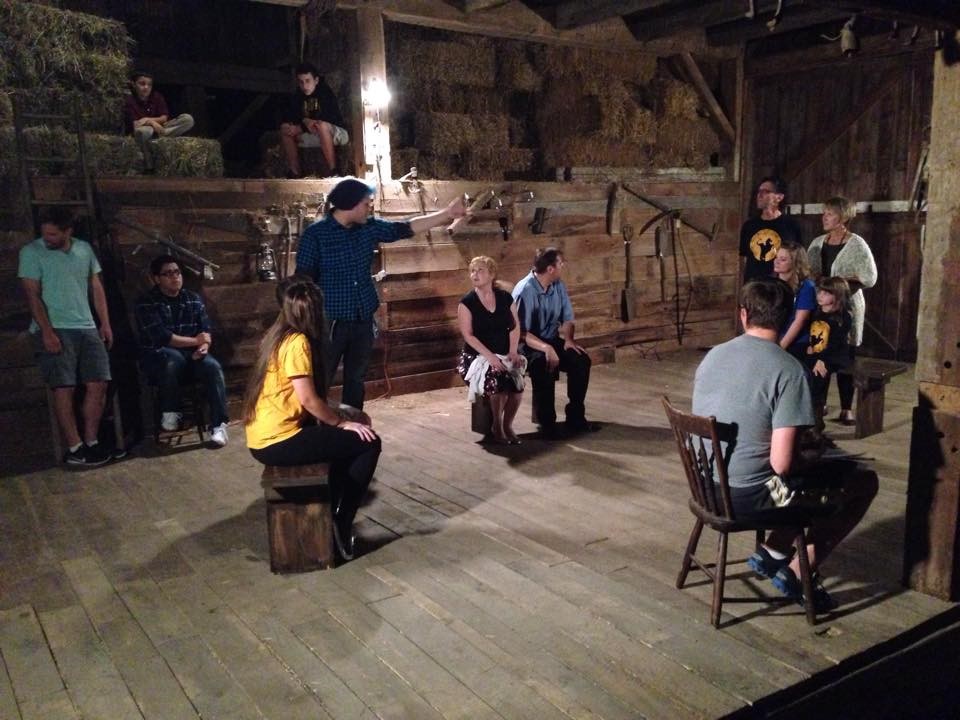 Sleepy Hollow cast 2015
Sleepy Hollow has grown throughout the years! It is a wholesome event for all ages that is also fun and affordable for any family!
It is one of the only places where you can be scared, laugh, enjoy a play, sip on warm cider, and experience the Legend of Sleepy Hollow all at the same time!
Every year is a new experience, and you never know when you will witness the Headless Horseman yourself!
I believe in the Headless Horseman… do you?