But No Jazz Hands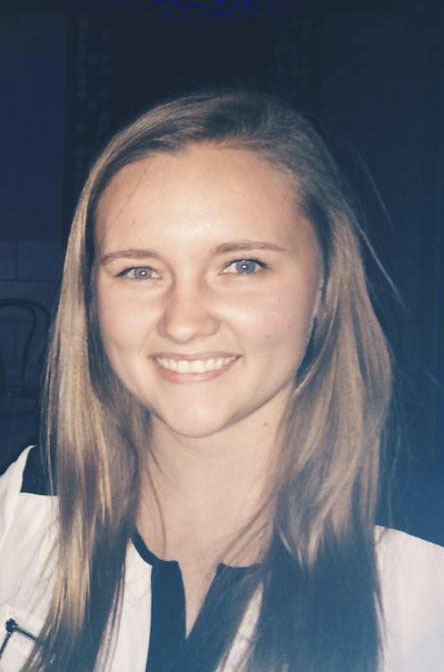 By Case Koerner
Sweeney Todd may be a musical, but when you see Acting Out Theatre Company's production of it, you won't be seeing any jazz hands or kick lines.
Sweeney Todd is one of my favorite musicals, which is odd for me. I've been dancing since I was three, so I tend to be drawn to more dance-heavy shows. I just love how it juxtaposes lightness and darkness together, and the writing is so witty, and the concept so macabre that it perplexes me and I love that. So I am thrilled to be a part of this production in any way.
When Sharon approached me about choreographing Sweeney Todd, I was a bit surprised. I've seen the stage version and Tim Burton's movie version enough times to be familiar with the show, and I just couldn't recall there being any dancing. And aside from a small section during the song "Poor Thing" I was right, there isn't any dancing per say, but there still is plenty of choreography involved.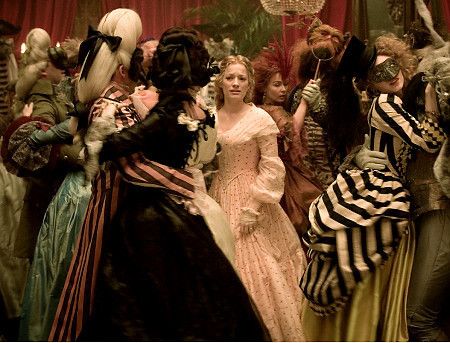 I am still a bit of an infant in the musical theatre world. I've been teaching and choreographing dances for the past 5 years at a dance studio, but this will only be my second time being in charge of the choreography for a full-length show, and I am thrilled that it's Sweeney Todd and that I get to do it with Acting Out.
This spring I was privileged enough to be the choreographer for West Side Story at Olivet Nazarene University. It was a dream come true, but also insanely exhausting. I had so much fun working with everyone and choreographing and helping bring the show to life, but it was also a challenge getting a virtually all non-dancer cast to pas de bourrée and chaînés.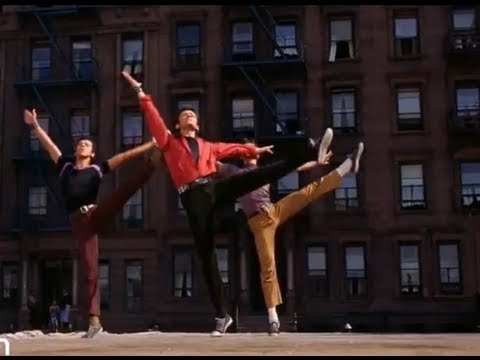 Just because Sweeney won't have any big ensemble dances or pas de deuxs like West Side Story, doesn't mean it hasn't had its own challenges. I'm much more used to teaching technical dancing to my students, so the intricacy and simplicity of the movement in Sweeney Todd was a bit tough on me creatively. Because my choreography can't rely on spectacle or jazz hands, all the movement has to be a lot smarter and deliberate. It's difficult but I absolutely love the challenge.
I was mostly inspired by the Angela Lansbury and George Hearn version, but I've enjoyed adding my own ideas of course. During my research I watched versions that would use a lot of musical theatre-y choreography, and I didn't like what it did to the tone of the production. It makes it harder for the audience to get to that darker side of that story when you there are  Londoners balancé-ing (and not even pointing their toes—now there's some horror for you!).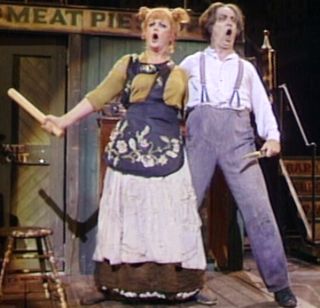 Most of the time in musicals, if there is dancing happening, it's the most important part of the show in that moment, that's why they have dance breaks and kick-lines, but the choreography in Sweeney can't be that way. It has to compliment the words, it has to happen in the background, it has to happen only big enough to be noticed, but not so big that it distracts.
Working on this show has pushed me in new directions as a choreographer. Where I naturally wanted to put a jazz square or a pirouette, I had to dig deeper and go with smaller and more purposeful movements, and I love what that has done for me creatively. I'm excited to see all of it come together with the costuming and the set. It will be spooky and spectacular.
This is such a talented cast, and I hope that my choreography can really highlight the talents and the hard work of all the people involved. Acting Out is such a special organization. Being a part of this show has been an honor, and I am so excited for everyone to see the show.
When people walk away from Acting Out's production of Sweeney Todd they'll be saying "God, that's good!