Community!
The phrase "community theater" can mean different things to different people. For some, the phrase immediately evokes emotions that surround memories from the involvement in some type of production. For others, the phrase reminds them of a really well-done (or perhaps poorly-done) show they experienced as an audience member. It is a phrase that can create "warm fuzzies" OR leave a bad taste in the mouth. For me, one of the first things that comes to my mind is a word from the phrase itself – "community"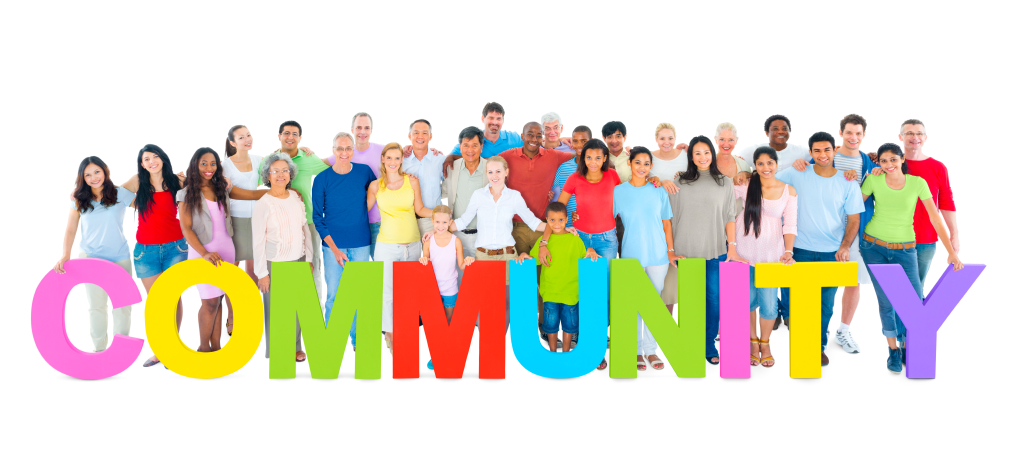 I have had the blessed opportunity to grow up in Kankakee County. I have been here my entire life. I was in my first community theater production at the age of eight and I fell in love! Since that time, I have continued to be amazed by the wonderfully talented people that live in this community. Furthermore, I continue to be amazed by the wonderfully talented people who live in this community AND choose to spend countless hours of their time invested in this thing that we call community theater. What is it that keeps people giving hours, days, months of their lives to something for which they do not get paid? Why do people bother? Why do they come back to do it again? I am convinced that the secret lies in the word "community".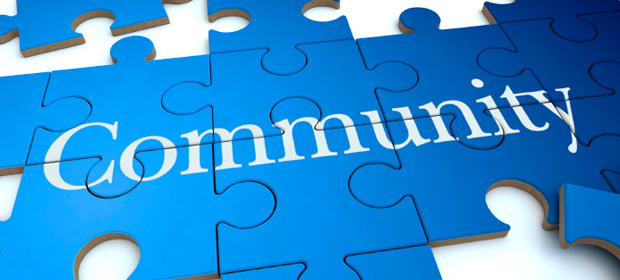 There is something truly unique and unmatched about the bond that forms between cast and crew from the beginning to the ending of a production. From the excitement of playing off of another person on the stage, to the personal stories shared backstage, to the hours of detailed planning that seem to turn into magic on an opening night, there is a common thread – community. The saying, "It takes a village" could not be more appropriate in this setting. The talent of the performers would not shine nearly as much without the guidance of the directors, and the effects of the lights/sound team. The set designers/engineers would have little to show off without performers to make the story come alive within it. The costume, hair and makeup teams could not display their handiwork without a cast to wear it. The show would not be nearly as valuable without an audience to enjoy it. It really does take a village. This is one thing that is truly understood by those involved in "community theater". It is a place where every person and moving part adds value to the whole. That is something that draws people and keeps them coming back for more.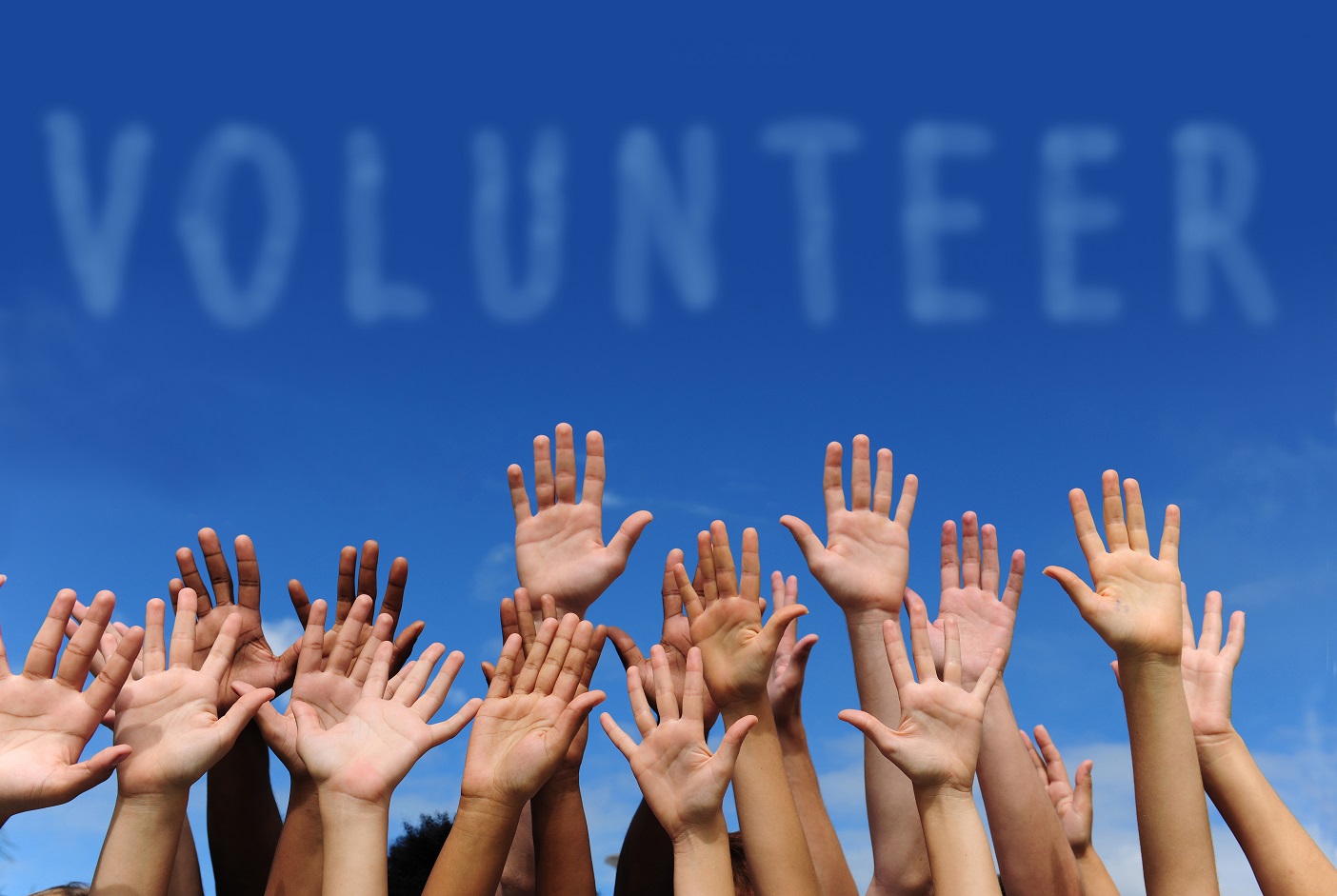 The Acting Out community was born five years ago. What began as the cast and crew of one show ("Into The Woods") has grown to that, plus the casts and crews of Big River, Chicago, Sleepy Hollow, It's A Wonderful Life, Les Miserables, and Cats! This means that a near total of 750 people now make up the Acting Out community. That is an incredible amount of talent in Kankakee County!
This Christmas, "the band is getting back together" so to speak. A generous sampling of those 750 are coming together, once again, to create something beautiful for this Christmas season.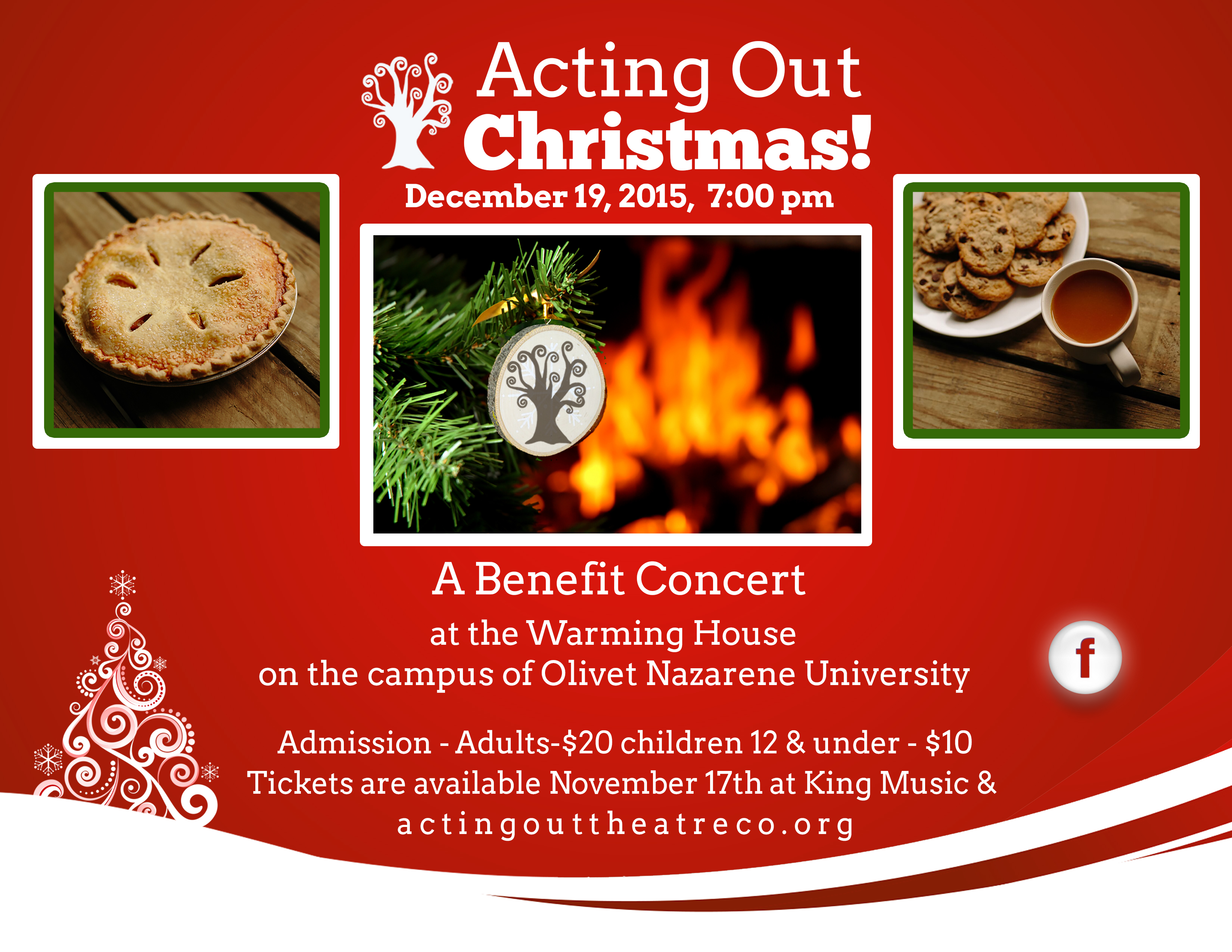 An Acting Out Christmas on December 19th will feature performers and crew members from the past five years of Acting Out history. The blend of talent, creativity, and passion from this particular community of people combine to make an event that you will not want to miss! Just as the "community" in community theater draws those that are involved on the production side, we hope it will also draw you. A show would not be nearly as valuable without an audience to enjoy it. We invite you to come out the the Warming House on the campus of Olivet Nazarene University on December 19th to sit back, relax, and get a taste of what happens when the "community" in community theater has an opportunity to shine.
by Ali Deckard