A Halloween Tradition
By Joe and Stephanie Cavanaugh
My husband has always held Halloween close in his heart since his childhood days trick or treating back in Boston.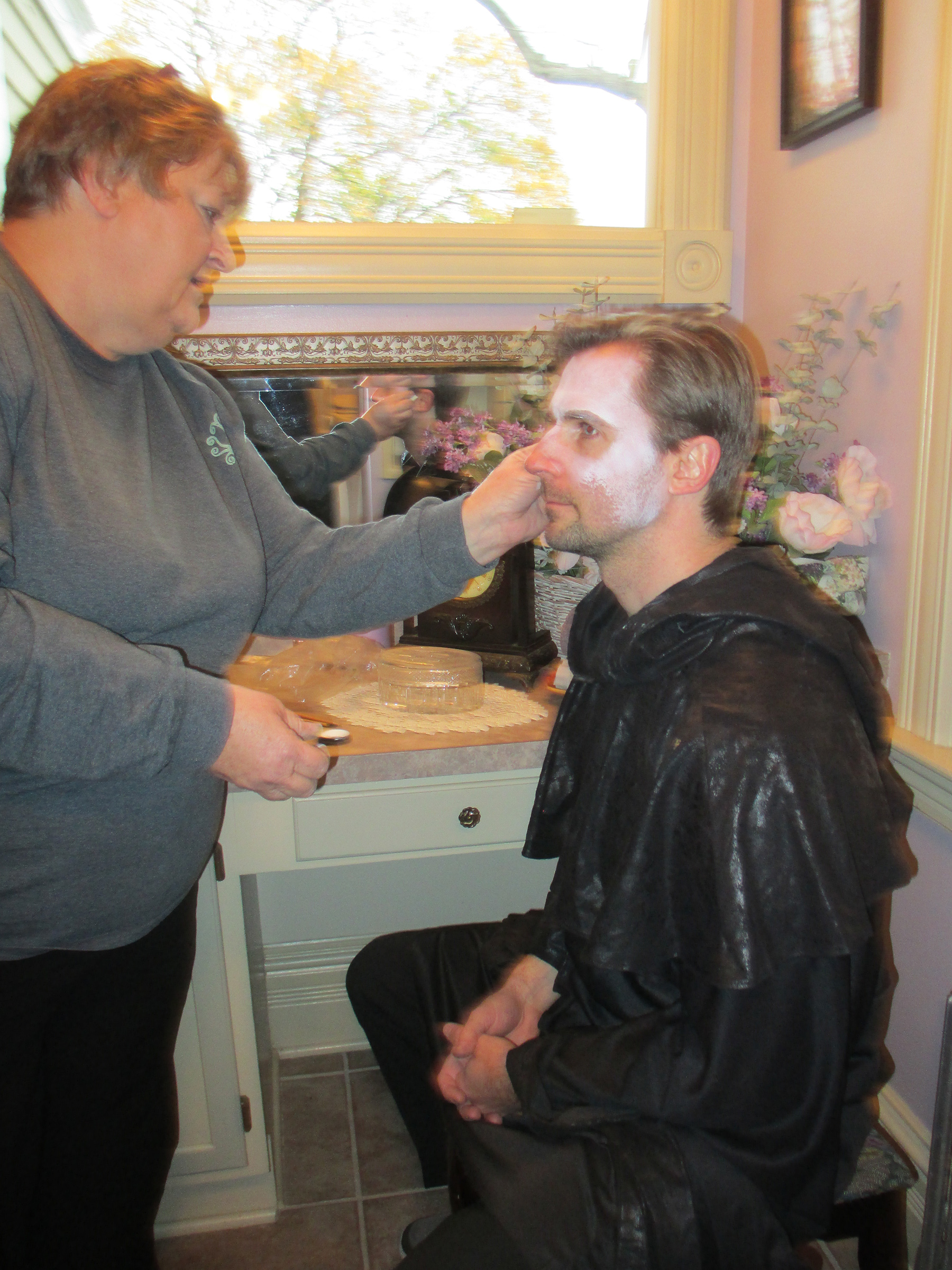 For this reason he has found pleasure in making a memorable experience for our neighborhood by having a big Halloween display every year.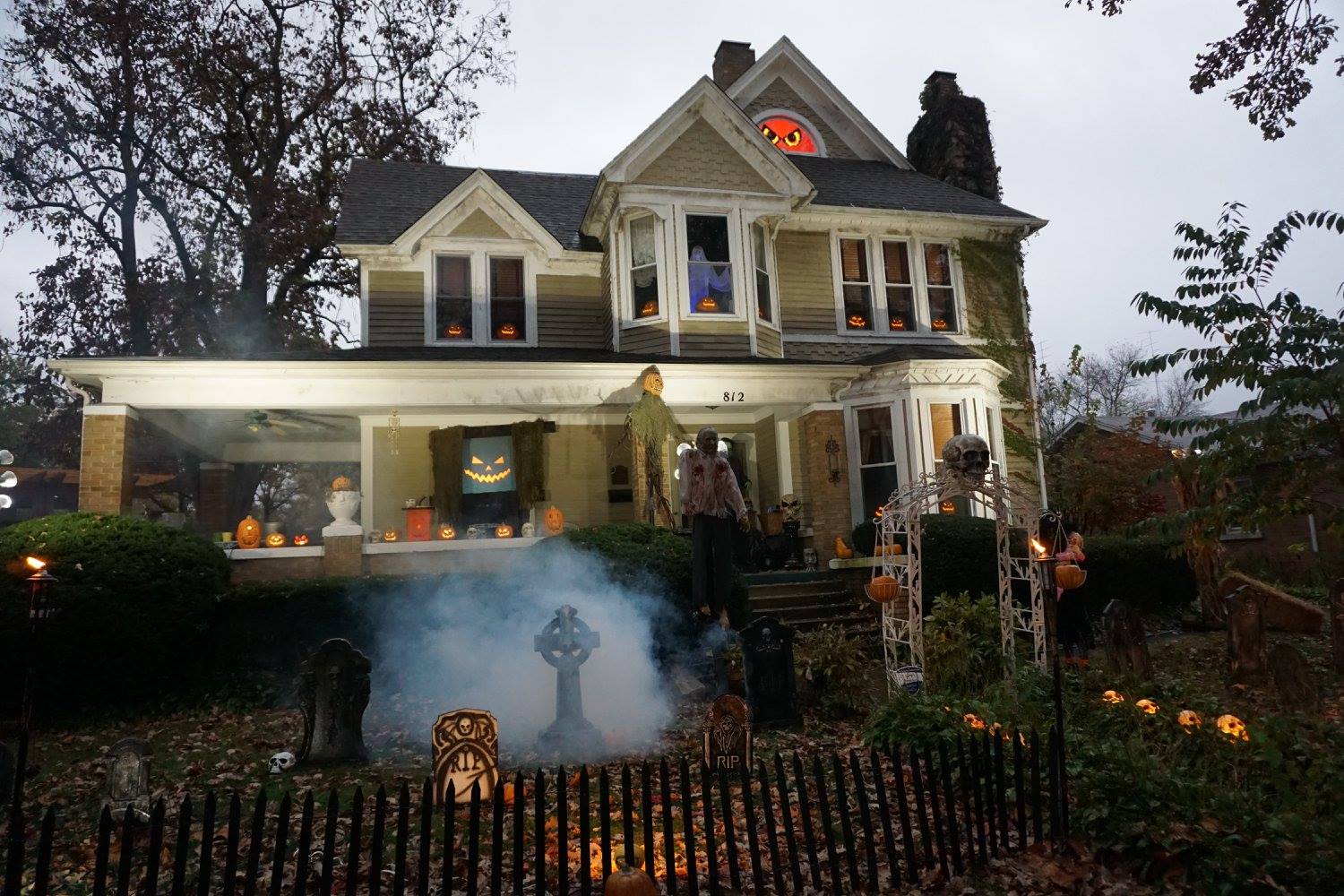 Adding to his collection of posable monsters and decorative pumpkins, this year he added some more technical elements by displaying his new scary hologram projector images to a few of our windows.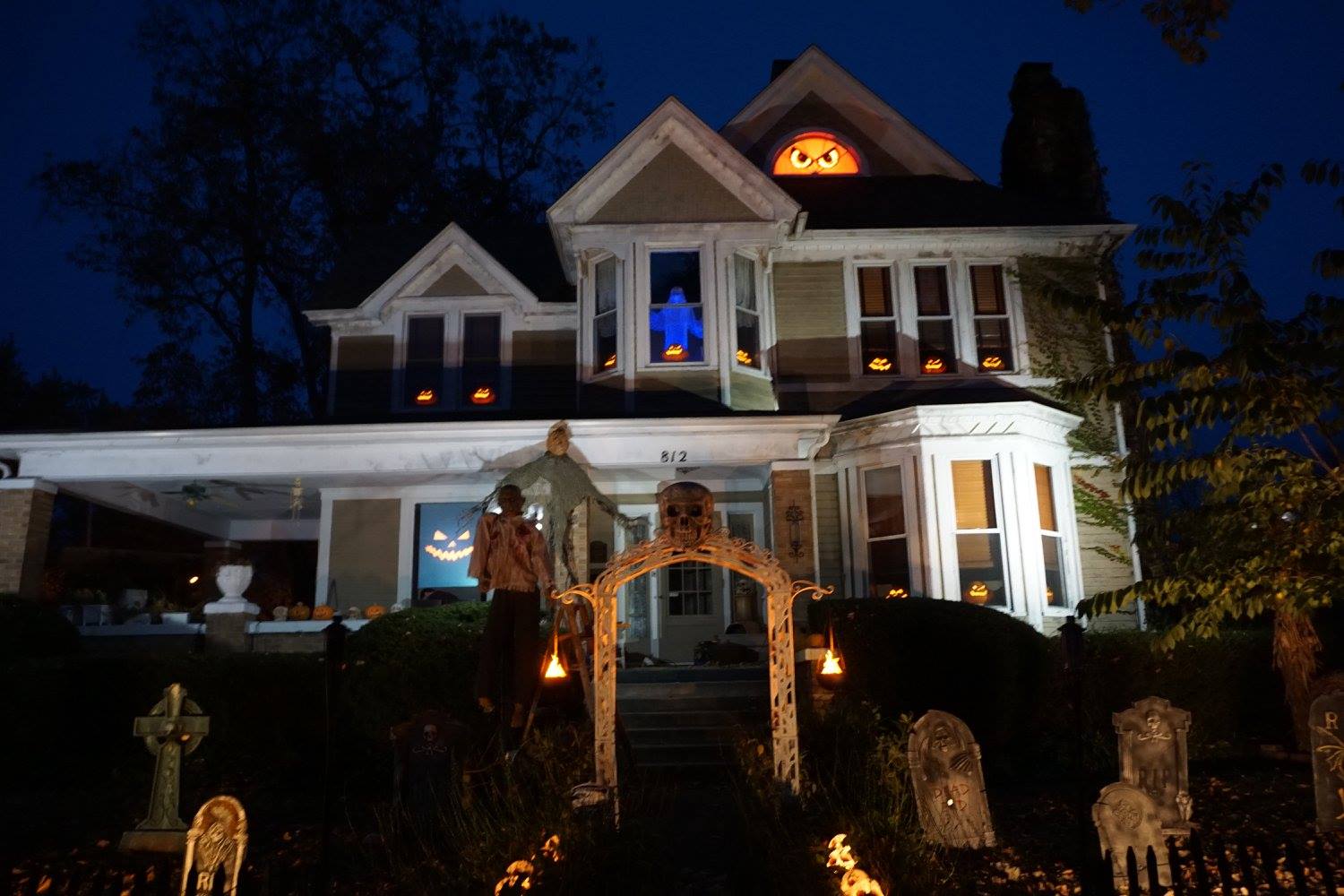 However, nothing delights more than the Acting Out Company's dedicated actors who come in full over the top costume to help haunt the yard.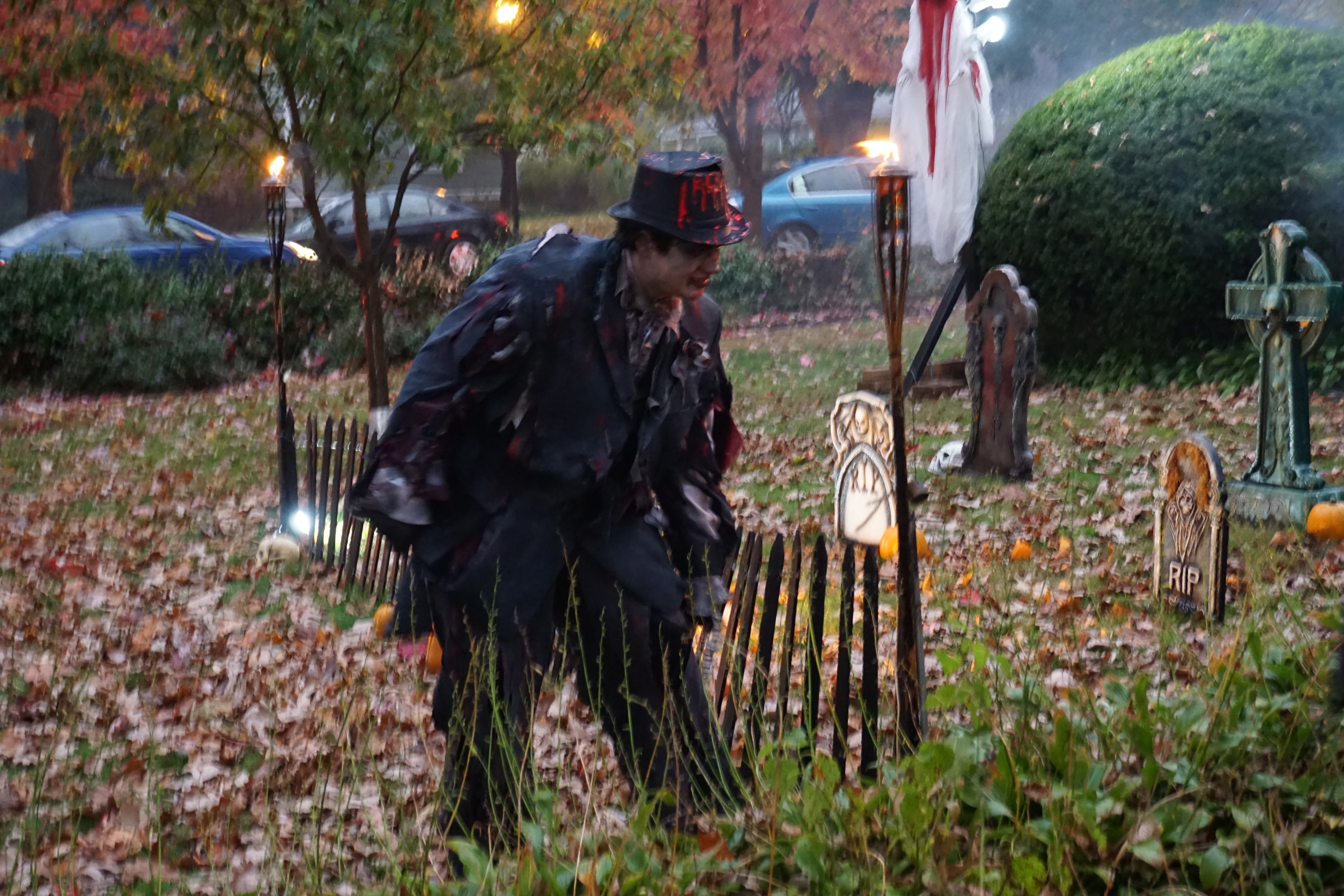 They give many visitors a memorable fright that won't soon be forgotten!  For the past five years we have had the pleasure to have the Acting Out Theatre Company help delight our neighborhood children and families and for this we will be forever grateful.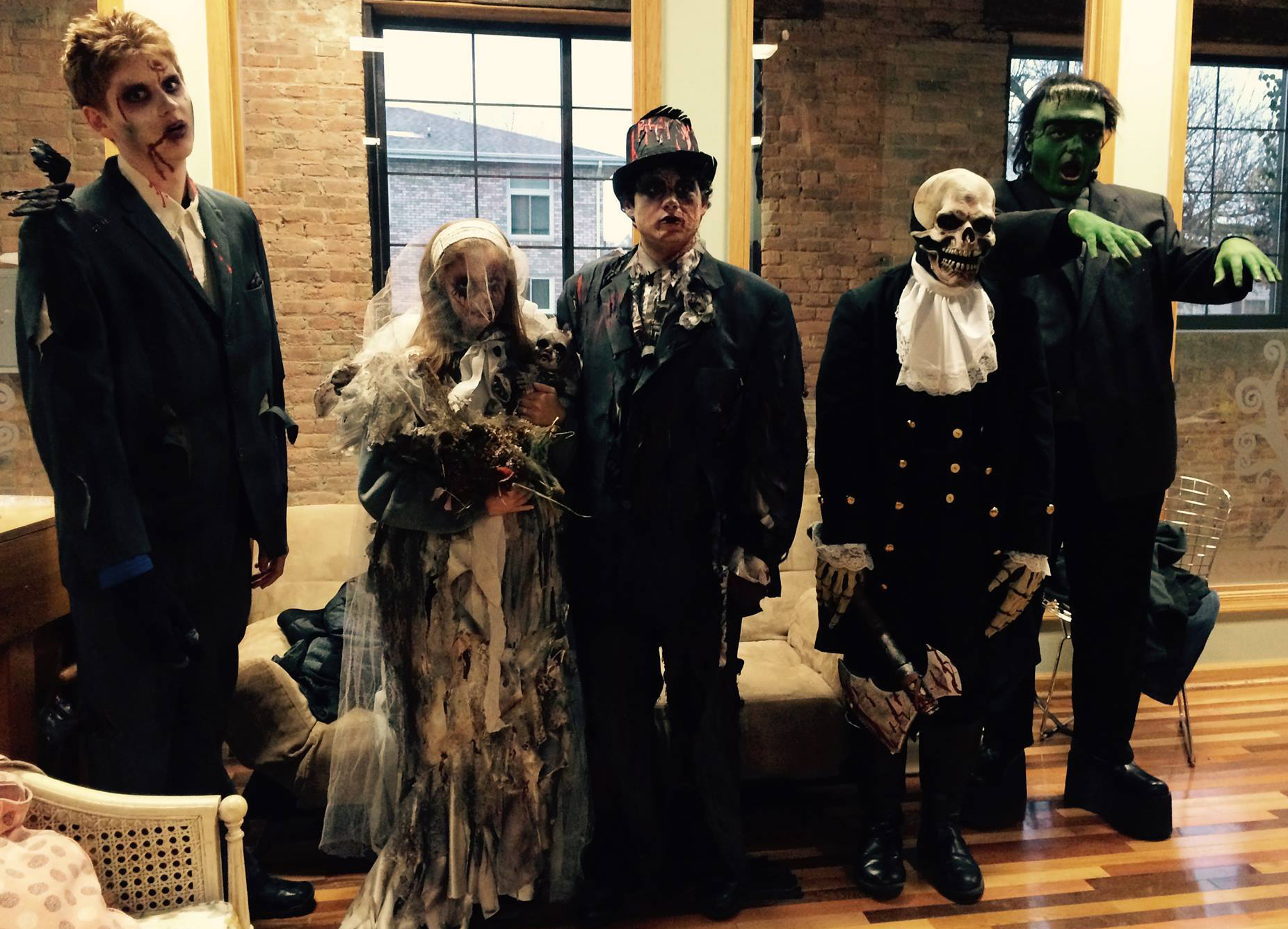 Keep up the good work Acting Out! We look forward to seeing you again next year. Only 364 days till we meet again!
– Your friends at 812 Cobb down in Kankakee