Autumn at Perry Farm
By Sharon Richardson
"Days wane, the nights close in, the trees don their vibrant hues and a chill creeps into the air, it is like an end of the beginning…."  I'm a sucker for fall – always have been.  Even as a young girl growing up in East Tennessee where the falls are particularly spectacular.  I contend that fall is equally spectacular in the Midwest – where the emphasis is on the abundance of the harvest.  I've experienced some life changing events in the fall that were not particularly positive; yet that has not dampened my love of fall.  Where many say this time of year is depressing as we head toward a long, cold winter.  I disagree.  I feel hopeful, cozy, and energized by the earth's glow.  Watching a golden autumn sunset – how could you not be?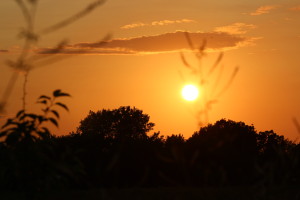 That brings me to my job at Perry Farm with the Bourbonnais Township Park District.  I have lived in Bourbonnais 25 years and Perry Farm has always been a big part of my life – even 20 years before I worked here!  I have vivid memories of standing in line at the original Exploration Station on Kennedy Dr. to acquire the coveted Sleepy Hollow tickets of that era.  The founder, Marilyn O'Flaherty, had an ingenious idea for a fundraiser.  It was the hot ticket then – and I can't adequately describe how amazing it feels to have any hand in revamping Sleepy Hollow for today's audiences – and it being a hot ticket once again!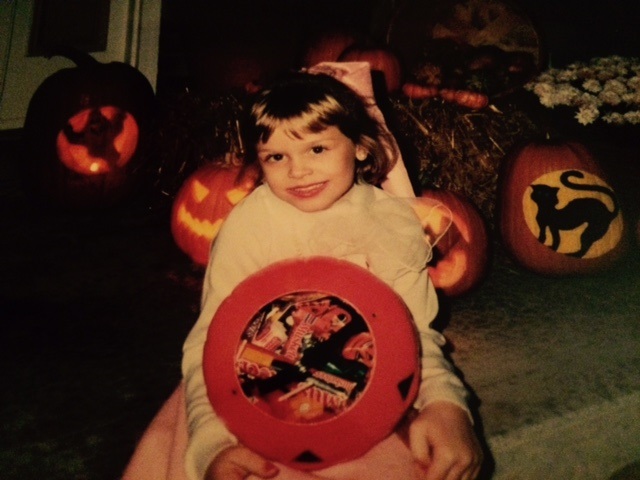 I took my now 23 year old daughter, Anna, many times during her childhood and to any fall festival I could find – Sonny Acres in West Chicago was another yearly destination.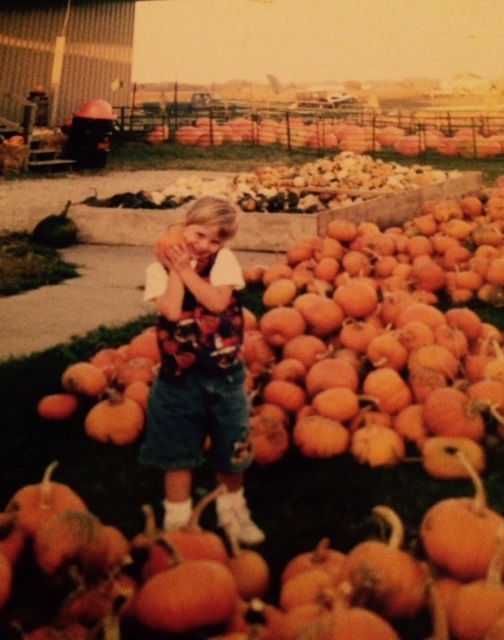 And now, Anna loves this time of year about as much as I do.  Add in the magic of Halloween and you just can't beat it.  I believe Halloween is a fav for me because of the whole theatrical aspect – getting to be anything you want for a short period of time – you know – just like in theatre!
So many things collide nicely for me in the fall. 
The scarecrows on the Perry Farm fence are my project as well.  I couldn't be happier that the community has participated in huge numbers and seem to love them almost as much as I do!  The creativity and bonding experiences I've witnessed by work colleagues, families, school groups, etc., thrills me to no end!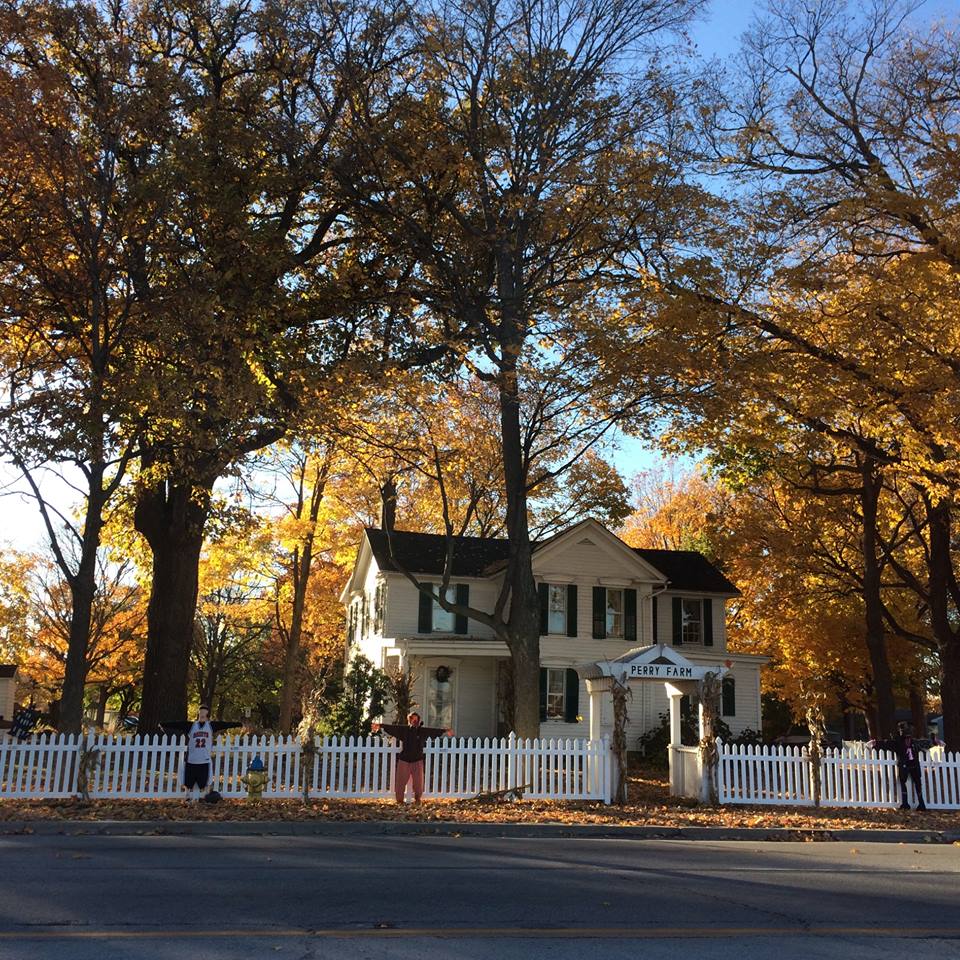 And then add in the Sleepy Hollow reenactment portion that Acting Out Theatre Co. just concluded last week, and fall is busting out all over for me.  This is our 5th year and we feel we have made huge strides in getting it to its current state.  Our goal from day 1 was to retell the "The Legend of Sleepy Hollow" from Washington Irving's novel.  We aim to remain as authentic and time period specific as possible.  So we strive to improve it every year.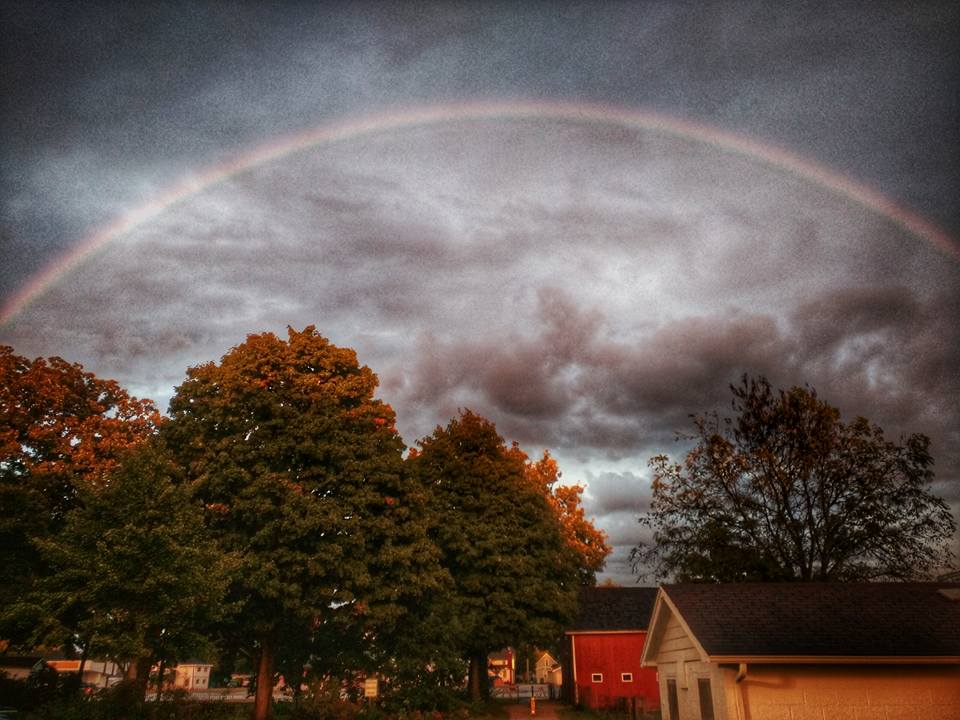 We know for some families it is a fall tradition – just as it was for my family – but for the majority of today's audiences we need to give them another reason to return each year.  We always have a mixture of old and new cast and it is magical to watch what transpires with the new chemistry.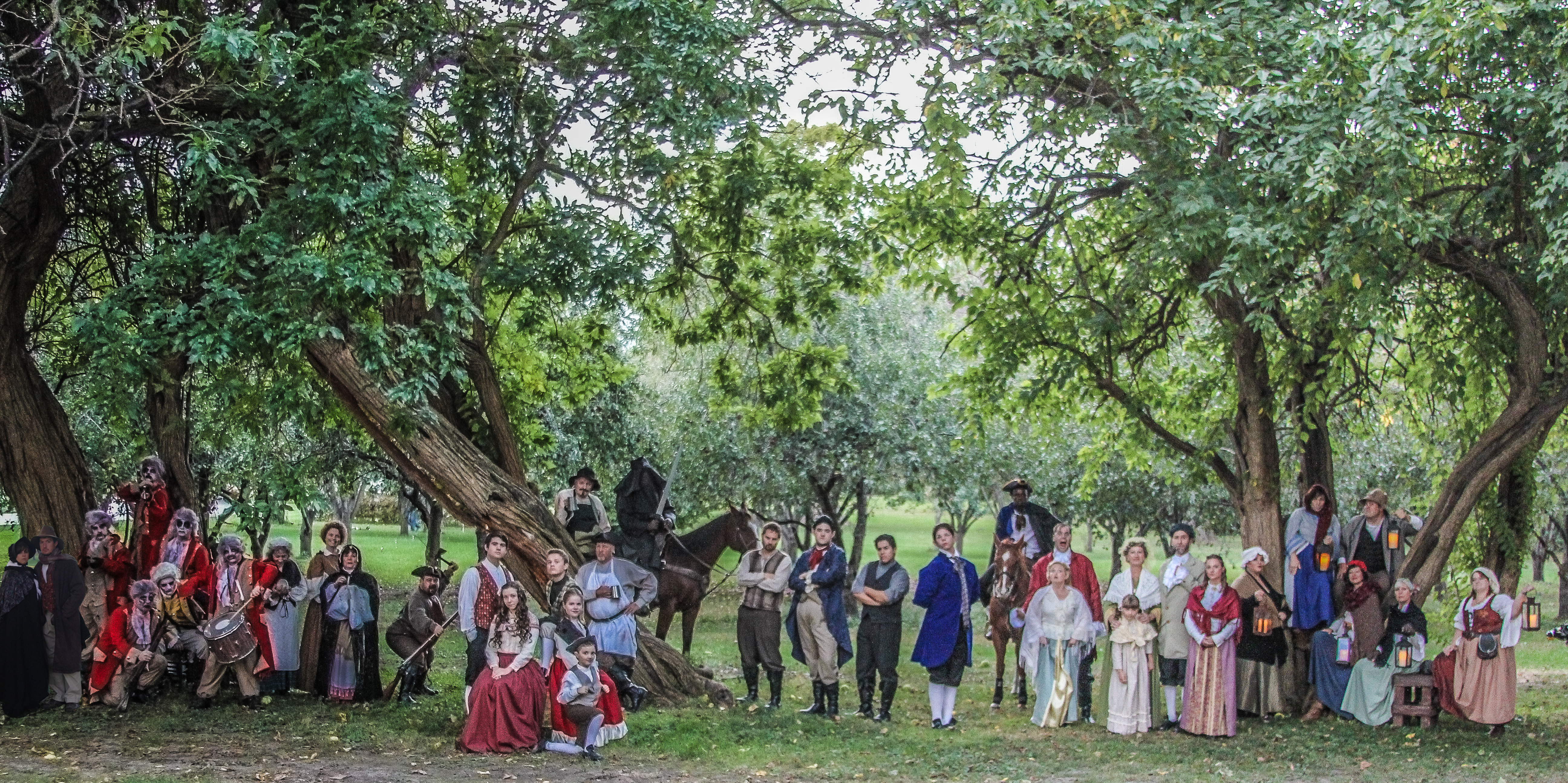 I have loved each and every cast – but with some tweaks this year in the barn, campfires, and the hollow – we saw some special things happen.  And because we have so many locations happening all at the same time – it takes a village to pull it off!  Watching the family's faces – hearing their comments – makes me particularly proud that we are helping make memories for them.  I believe the arts and the park district opportunities strengthens our community and helps engage people, helping us to create the character and climate of our town.  Partnerships like the one BTPD and AOTC has developed – create relationships – and relationships make you care about people and their lives – and that is nothing but a positive thing.
We live in a very special community at a very special time.  I'm thrilled to be a part of the BTPD & AOTC where both organizations are enriching lives and helping promote culture.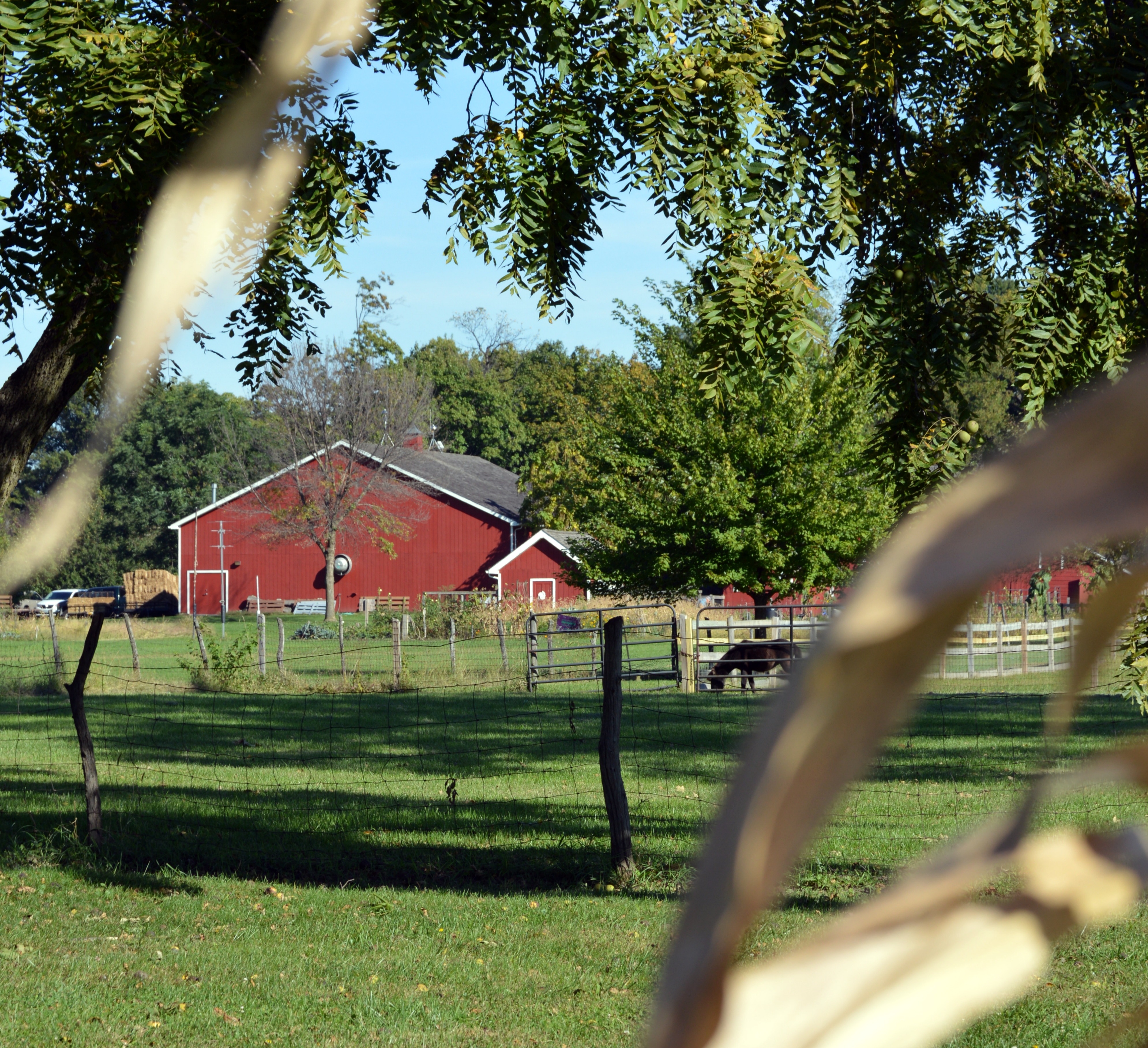 And being at Perry Farm – well it was not just a place we went in the fall – many summers we fed the barn animals every night after dinner, we played with the barn cats that resided in the very barn the reenactment is located today, and we hiked and biked the trails for hundreds of miles over the years.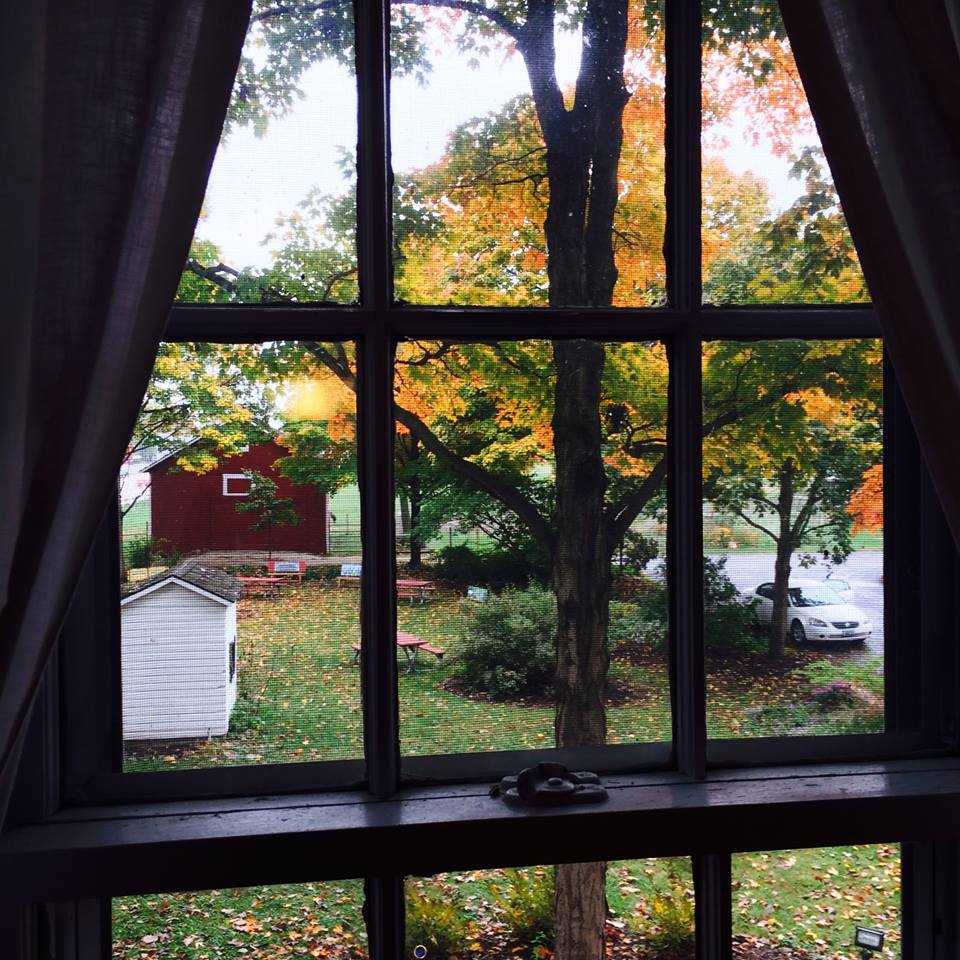 So fast forward to today – I now work in my quaint office in the Perry Farmhouse and Anna runs seasonal concessions (which happens to include Sleepy Hollow!) when she is not in grad school.  Sometimes things do come full circle – completes a cycle – goes back to its beginnings.   To have the privilege of being a part of Perry Farm in all its autumn glory is truly a gift.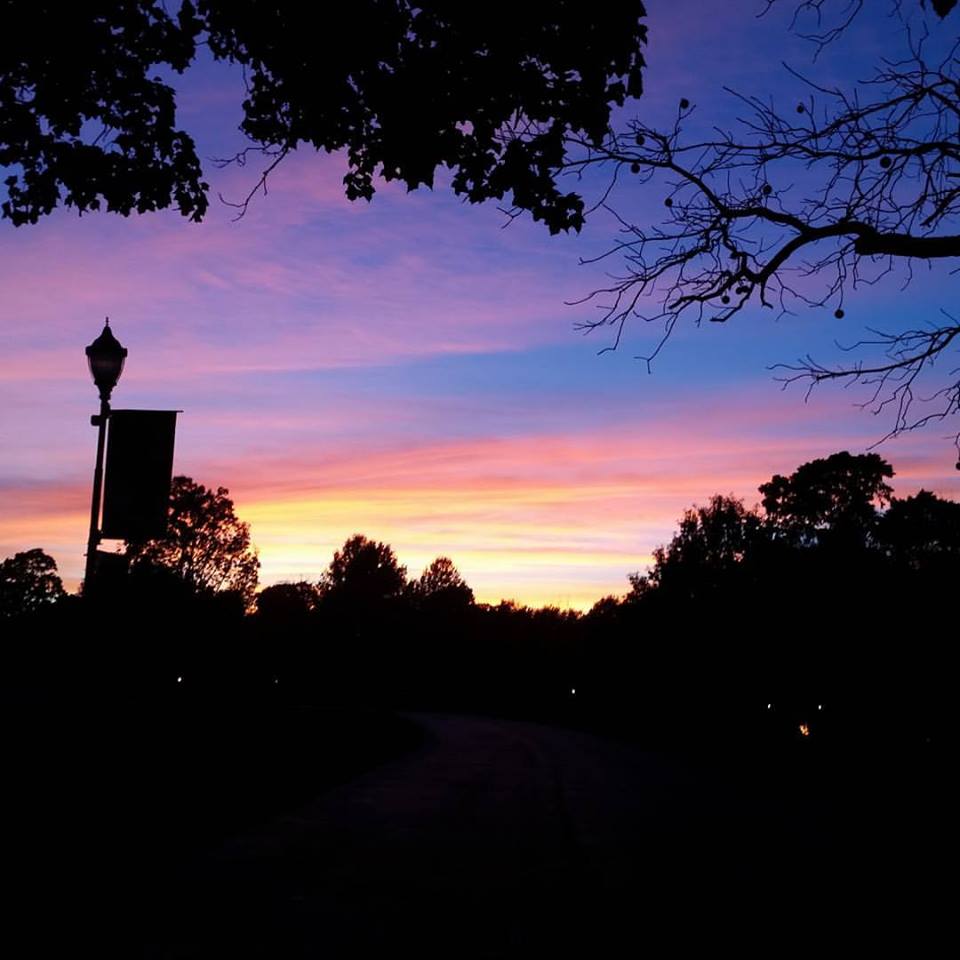 How gratifying it is to give back to the organization and community that have given so much to me – a Tennessee transplant.
To those of you that experienced Sleepy Hollow this year – thank you for allowing us to be part of your fall memories.  And for those of you that heard SOLD OUT – tickets go on sale October 1st, 2016!  Mark those calendars!!